If you're in the mood for Indian, this vegan tofu tikka masala is a flavourful and comforting plant-based curry that's so much better than takeaway. A streamlined version of the popular Indian classic, this tofu masala is ready in just 40 minutes!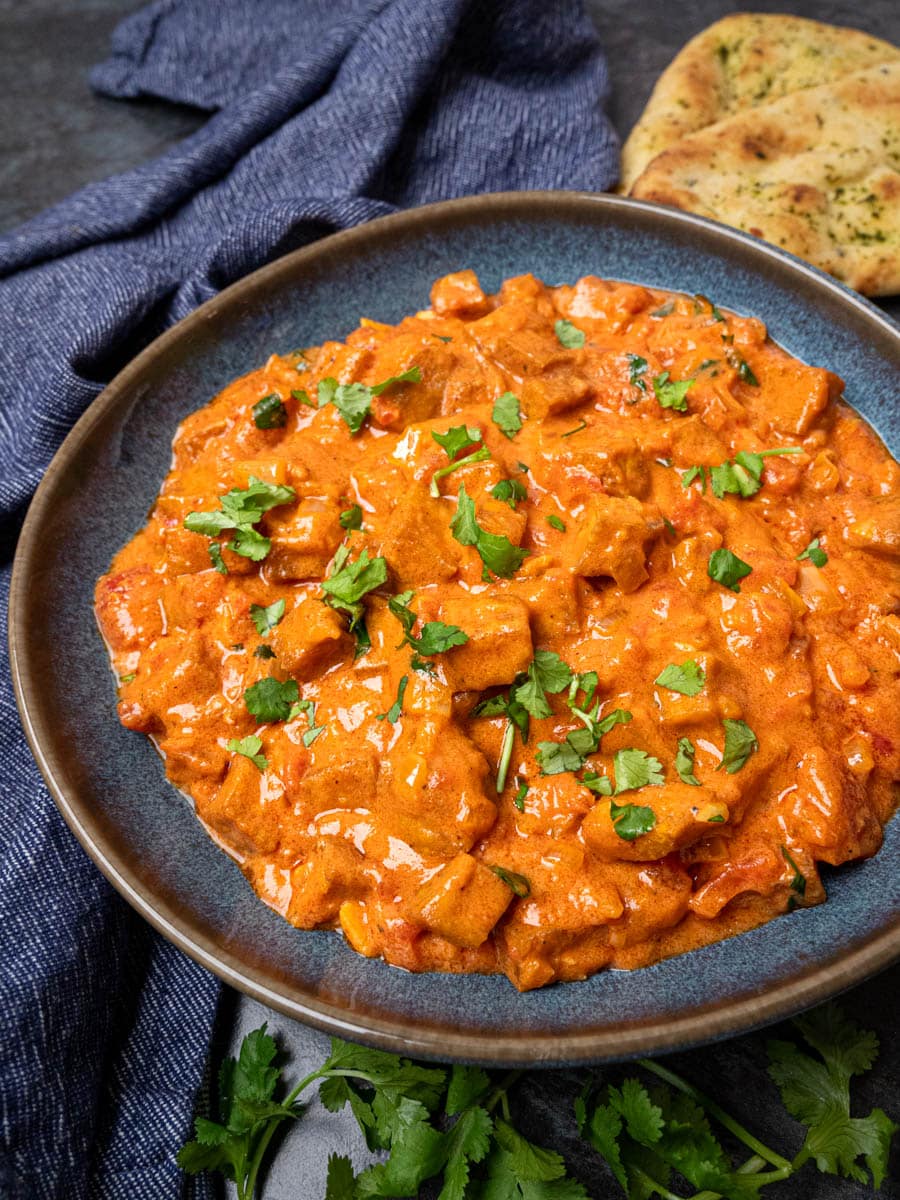 Tikka masala is one of the most popular Indian dishes in the UK and across the world, and it's typically made with marinated chicken chunks cooked in a spicy curry sauce.
The original tikka masala sauce is indeed to die for, and the good news is that it's very easy to veganize — all you have to do is swap the chicken for crispy tofu.
To make this curry with tofu, you'll need to bake the tofu in the oven until crispy, but you can do that in the same time it takes to make the sauce.
You can serve the curry with your favourite rice, such as basmati or brown rice, or go for a low-carb option such as cauliflower rice.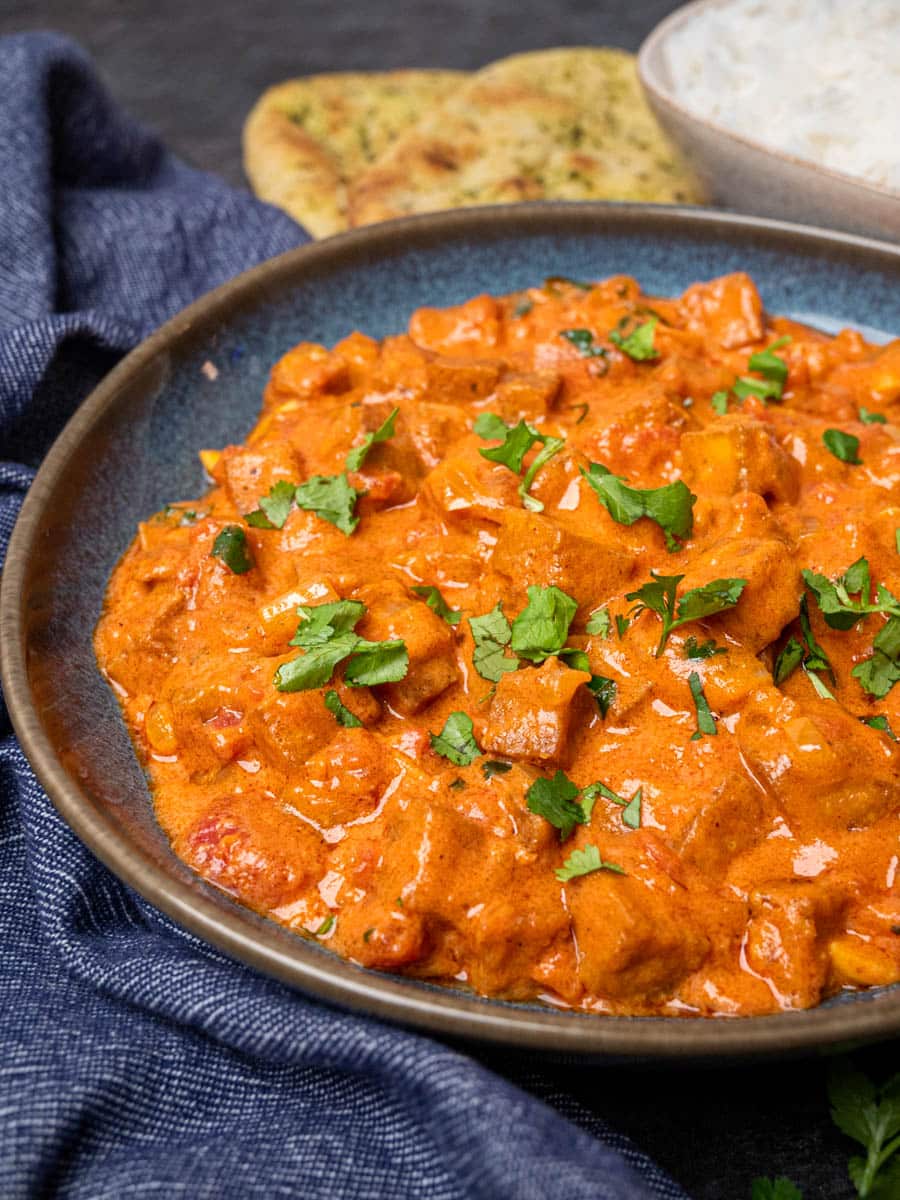 Ingredients and substitutions
Tofu — I always use extra firm tofu for all recipes where the tofu goes in the oven. I also press it for about 30 minutes, so it comes out extra crispy. make sure you cut the tofu in equal size cubes so they bake evenly.
Vegetable oil — Any type of vegetable oil works here — you can use canola, sunflower or even olive oil. If you don't cook with oil, skip it for the tofu and saute the onion in a bit of veggie stock instead.
Onion, garlic and ginger — Use freshly chopped onion, garlic and ginger for the best flavour. You can either finely chop the garlic or crush it.
Spices — I use a mix of garam masala, chilli powder and ground turmeric, but you can use one or two tablespoons of ready-made tikka masala curry powder instead.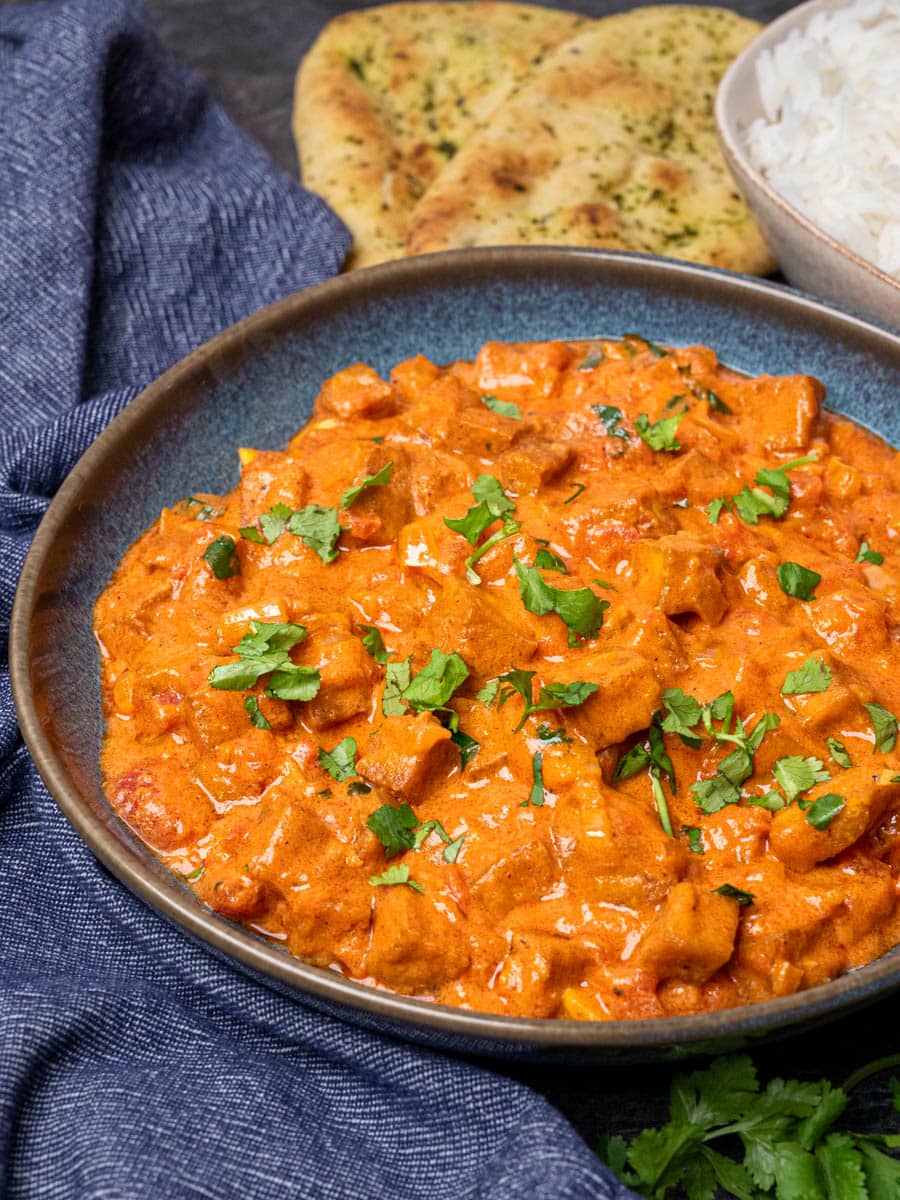 Tomato paste — Make sure you allow the tomato paste to cook for a bit with the spices before adding the chopped tomatoes.
Chopped tomatoes — I use a can of chopped tomatoes for convenience, but you can use 450 g (1 lb) fresh, ripe tomatoes instead. You may need to cook them for a couple of minutes more until they break down.
Plant-based yoghurt — Get a thick and creamy type of plant-based yoghurt for the creamiest curry. A plant-based Greek-style yoghurt would be best.
Coconut cream — You'll need coconut cream instead of coconut milk because it has a higher fat content and is thicker. Coconut milk would make the curry sauce too runny. You can substitute it with cashew cream.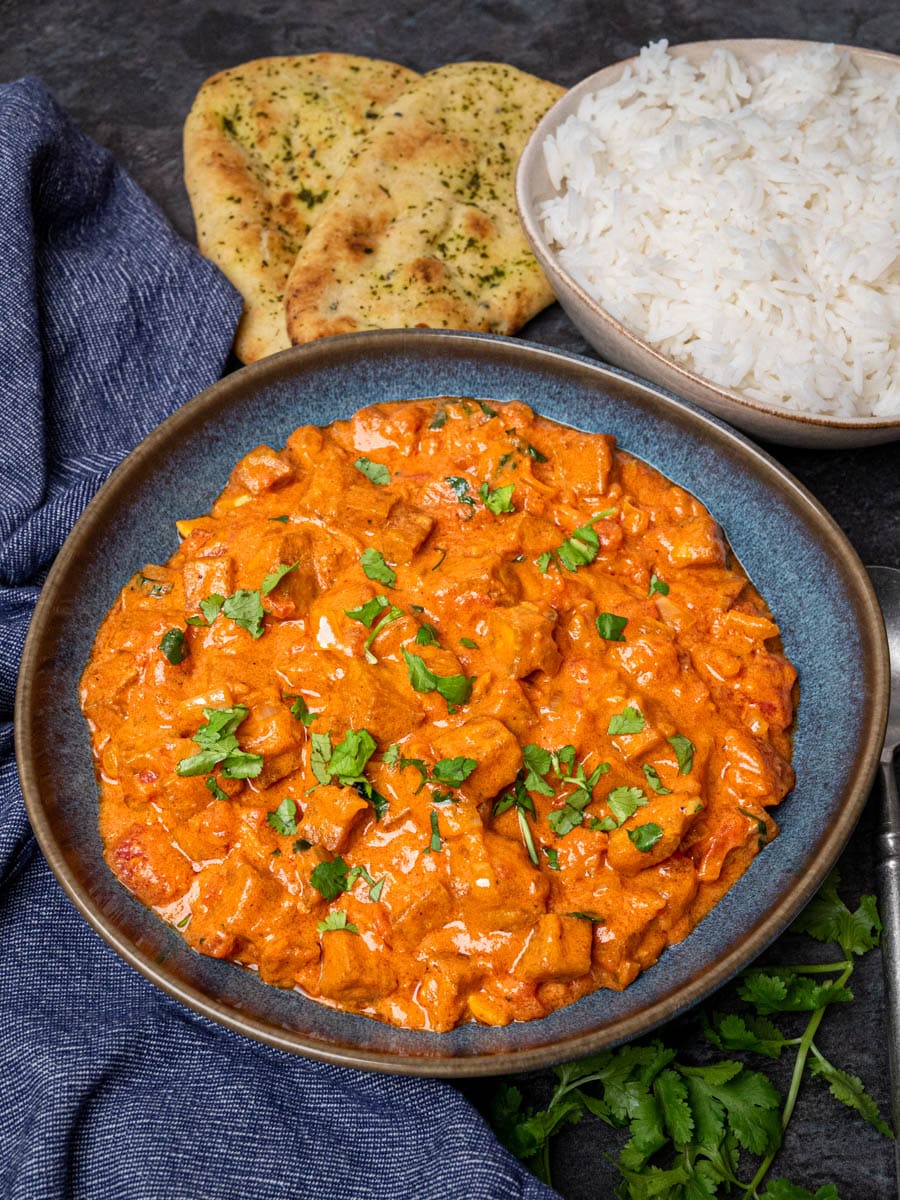 How do you make vegan tofu tikka masala?
Start by preparing the tofu. Preheat the oven to 200°C (400°F) and cover a baking sheet with parchment paper.
Add the tofu cubes to a mixing bowl together with the vegetable oil, garam masala, salt and pepper. Toss gently until the tofu is coated evenly. Arrange the tofu bits in a single layer on the prepared baking sheet. Bake for 15-20 minutes until crispy, flipping them halfway through.
Meanwhile, make the curry sauce. Heat the vegetable oil in a large, deep pan and fry the onion for 4-5 minutes over medium heat until softened.
Next, stir in the garlic and ginger and continue to cook for another minute until fragrant.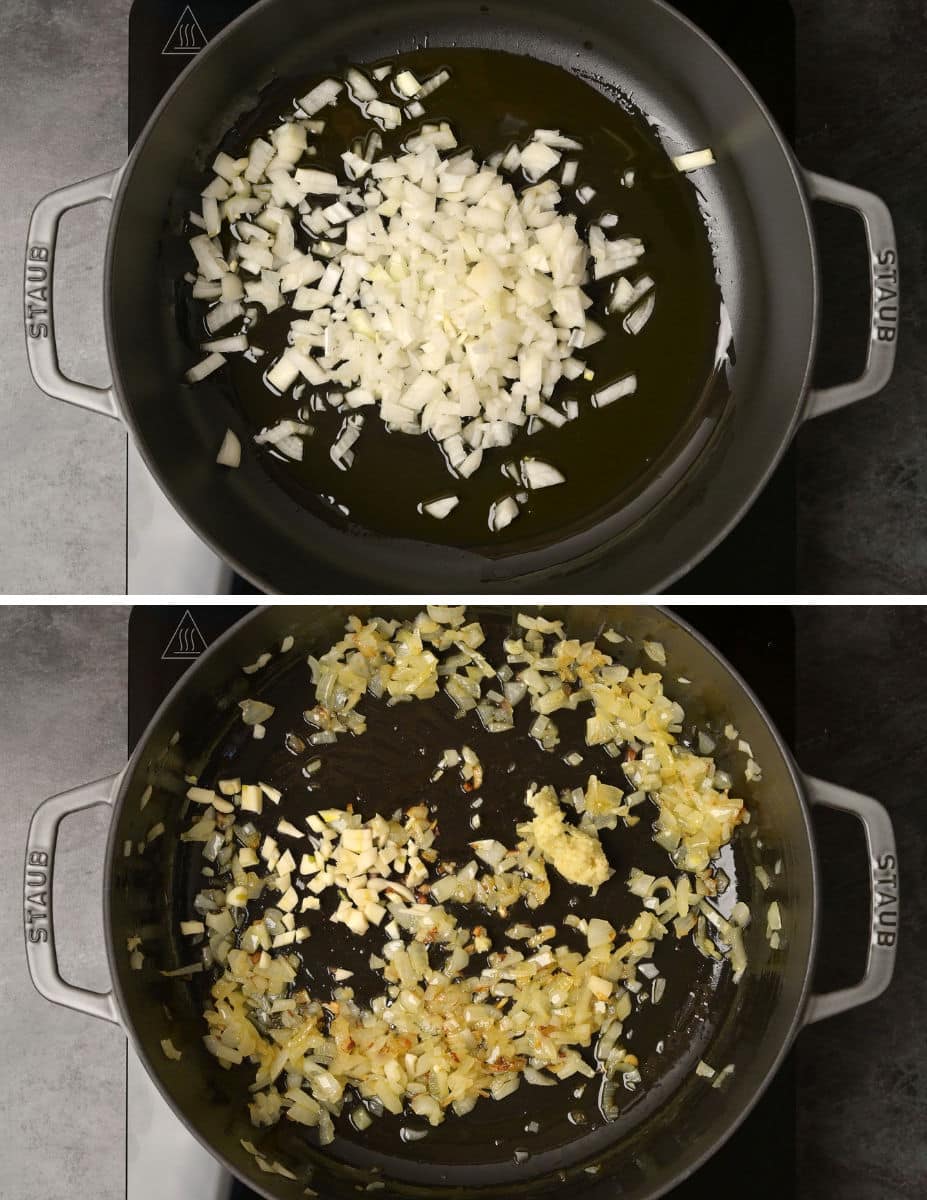 Add all the spices and cook for a further minute, stirring almost continuously.
Stir in the tomato paste and chopped tomatoes and bring to a simmer. Lower the heat and let the sauce bubble for 5 minutes, then stir in the yoghurt and coconut cream.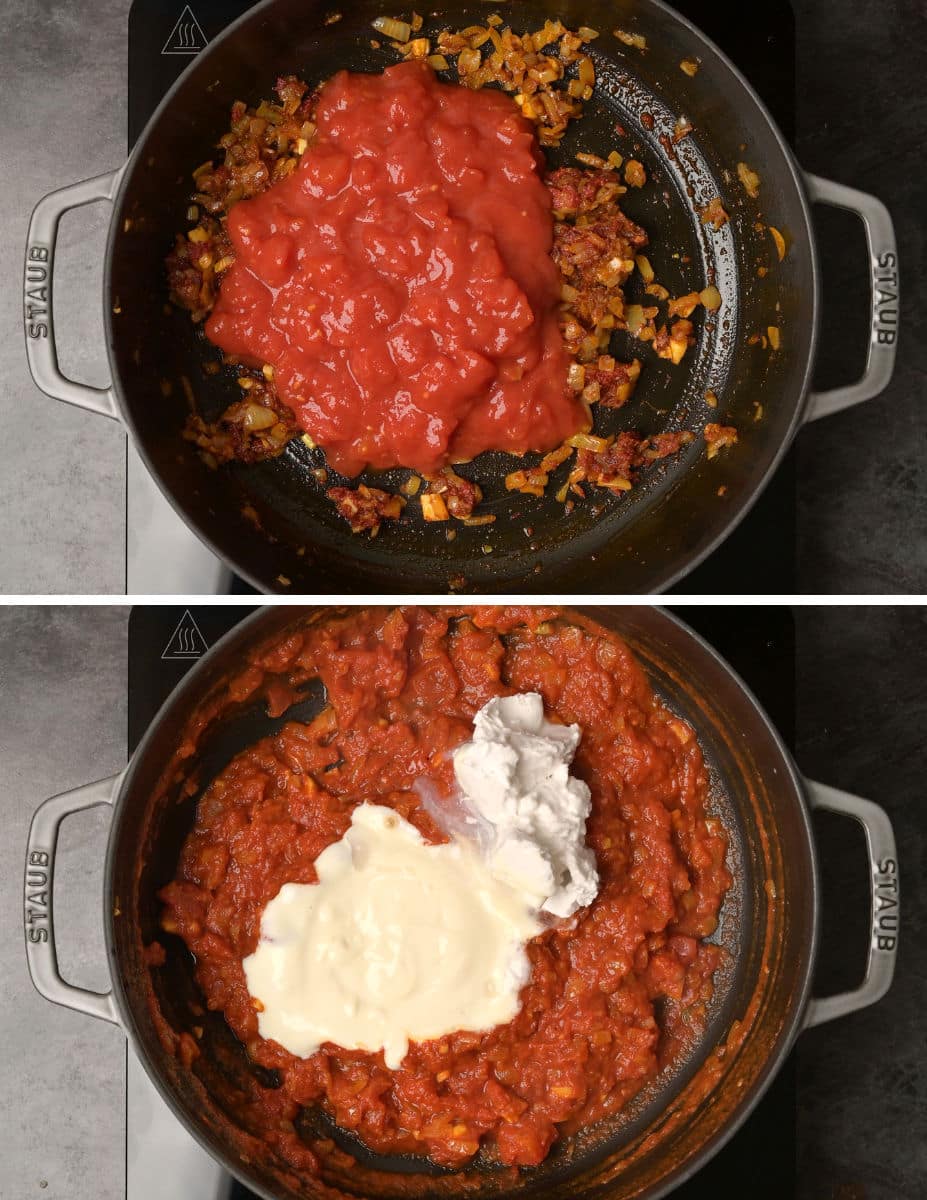 Allow the sauce to reach the simmering point again and then stir in the tofu.
Stir in the fresh coriander, season to taste, and serve over rice and sprinkled with extra fresh coriander if you like.
Recipe notes and tips
You don't need a tofu press to drain the extra moisture from your tofu — simply press the tofu under a heavy pot for 30 minutes before cutting it into cubes.
If you want your tofu masala to be extra spicy, add a finely diced red chilli pepper with the garlic and ginger or half a teaspoon of cayenne pepper with the rest of the spices.
Leftovers will keep well in the fridge for up to three days. I wouldn't recommend freezing this curry because the texture won't be the same (mostly because of the yoghurt).
If you liked this vegan tofu tikka masala, you might also like some of my other easy vegan curry recipes:
Don't miss out on any new recipes! Follow Vegan Cocotte on Instagram, Facebook and Pinterest.