This Polish barley soup called krupnik is one of the most interesting soups you'll ever taste! It has irresistible flavors coming from dried porcini mushrooms and juniper berries and is just the perfect treat for a cold night.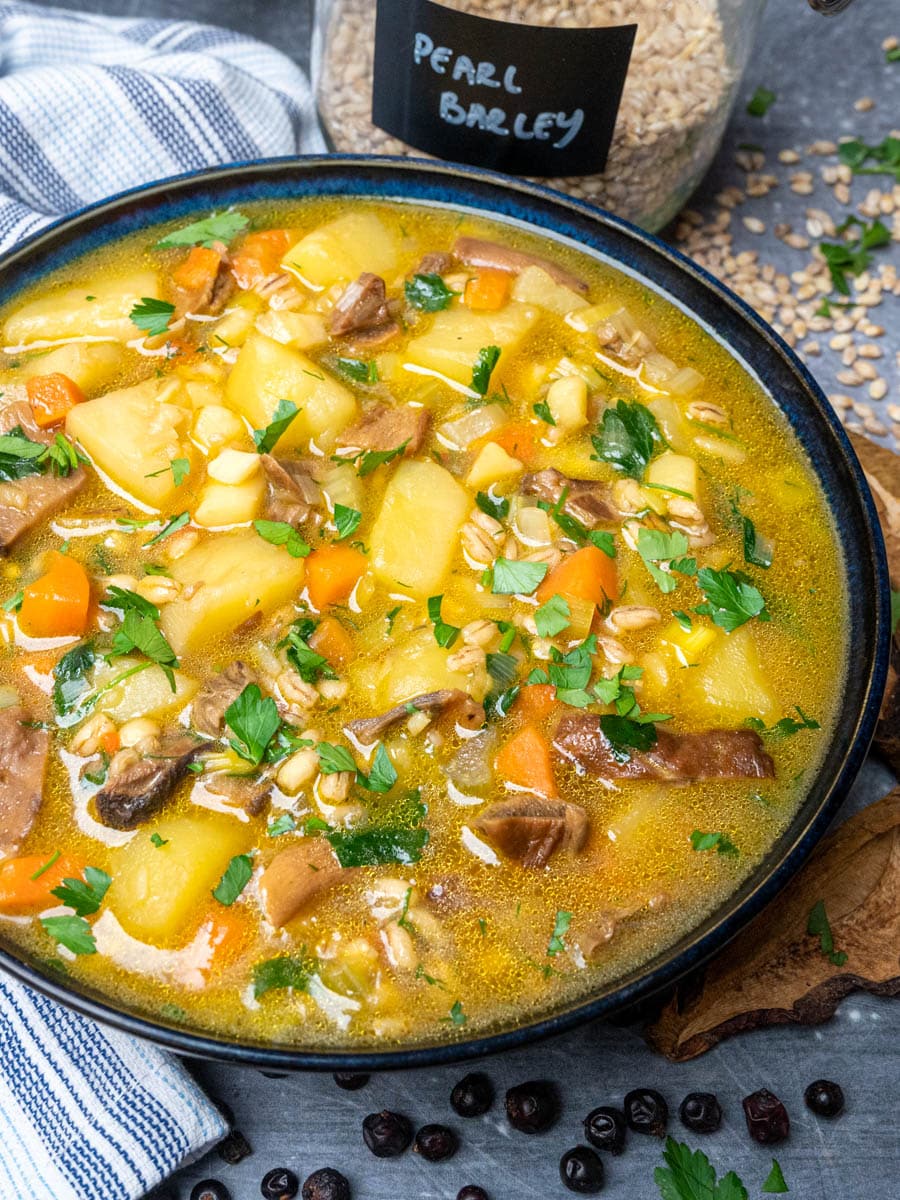 Krupnik is, without a shadow of a doubt, one of the most interesting soups I've ever tasted.
It's a Polish barley soup made with porcini mushrooms and potatoes, and the flavors are absolutely stunning.
Even though krupnik soup is typically made with meat, this plant-based version is incredibly tasty, nourishing and satisfying.
There are lots of krupnik soup recipe variations out there but what most of them have in common is the use of dried mushrooms.
Porcini mushrooms add loads of flavor to this soup. I rehydrate them in a cup of hot water, which I then use in the soup for even more flavor.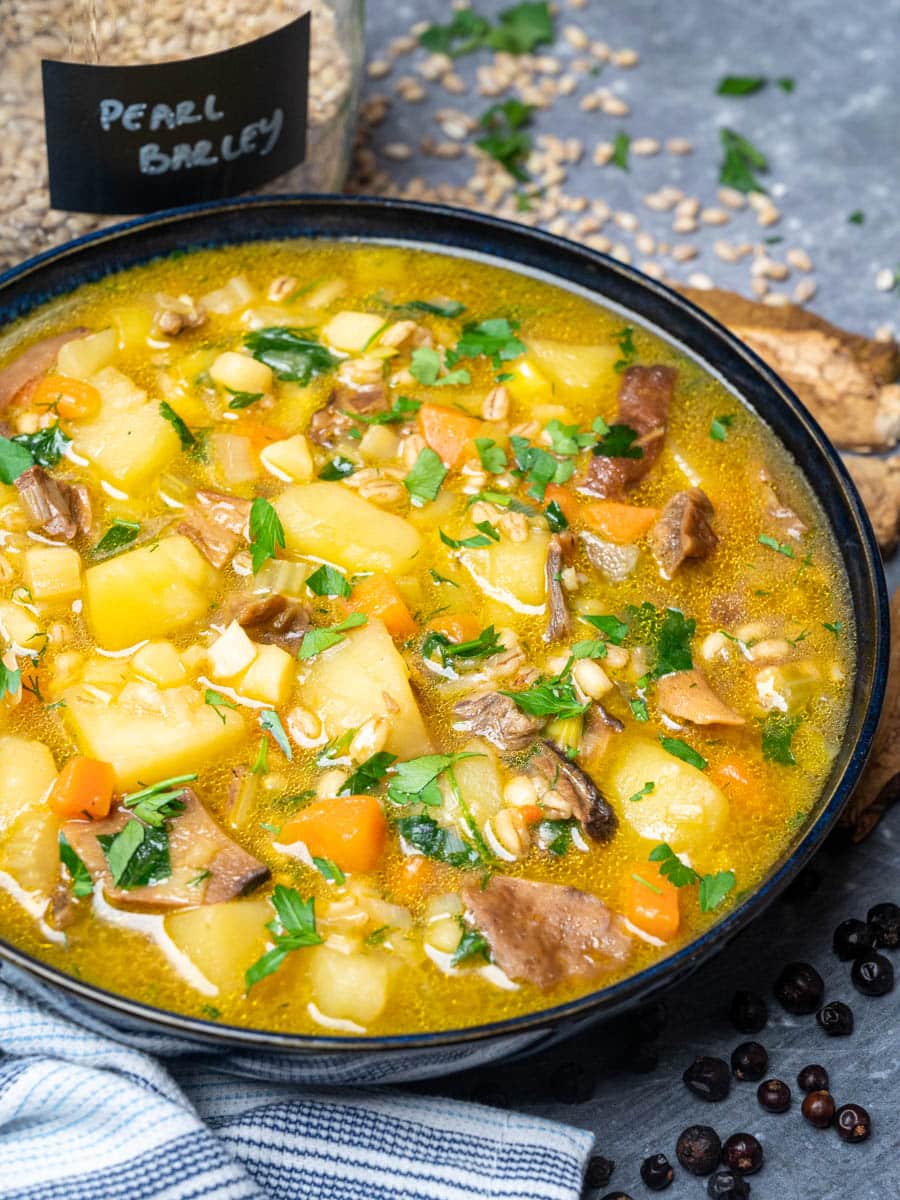 Why you'll love this krupnik soup
What goes into Polish barley soup
Olive oil — You need just a splash of olive oil to saute the veggies in.
Carrot, celery and parsnip — I like to chop these into small cubes, so they cook quickly.
Leek — You only need the white and light green parts of the leek. Yellow onion is another good option here.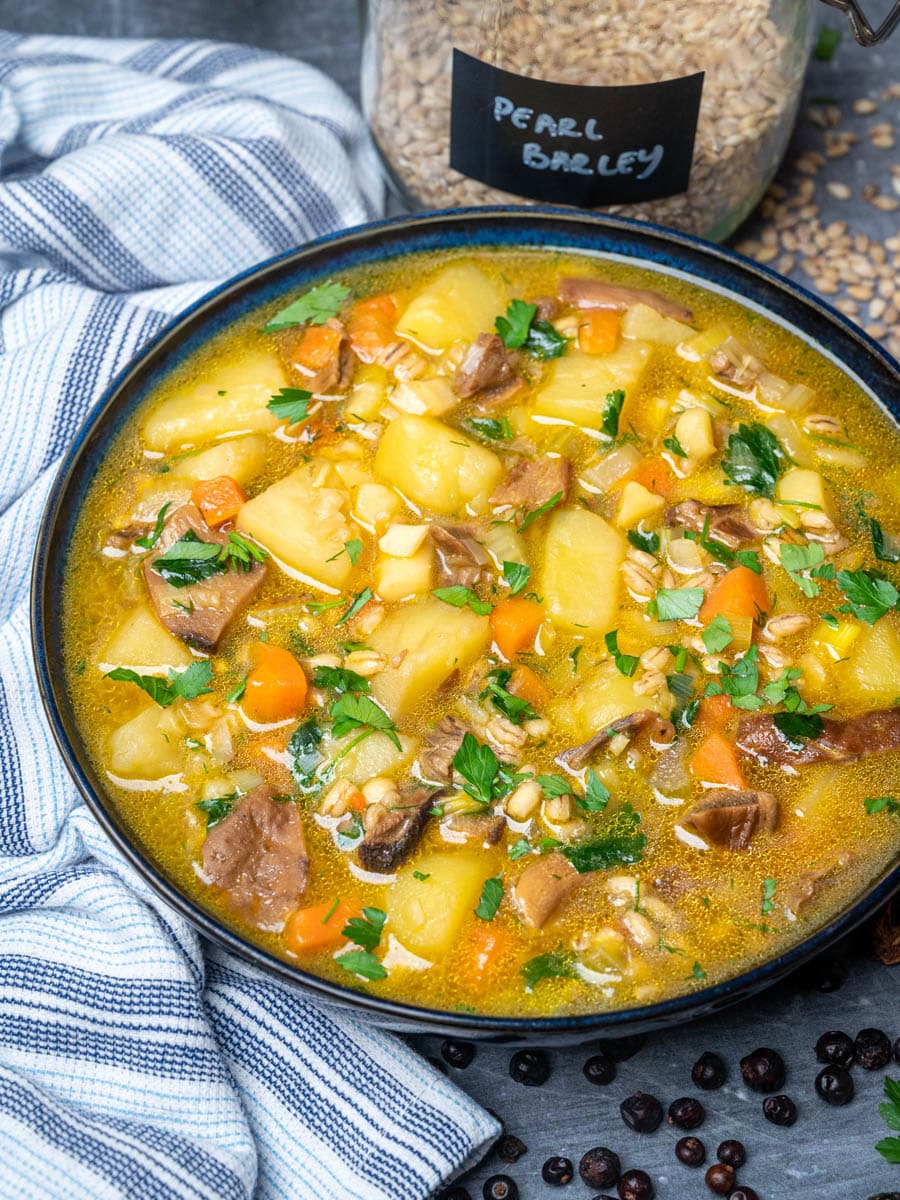 Bay leaves + juniper berries — These infuse loads of flavor into the soup — don't forget to take them out at the end.
Porcini mushrooms — Rehydrate the porcini mushrooms in a cup of hot water for at least 15-30 minutes.
Pearl barley — You don't have to presoak the pearl barley before using it in this soup.
Potatoes — Any boiling potatoes work in krupnik; I used Maris Piper. Use waxy potatoes if you want them to retain their shape better.
Fresh parsley and dill — This combination of fresh herbs adds an incredible final touch to this Polish barley soup.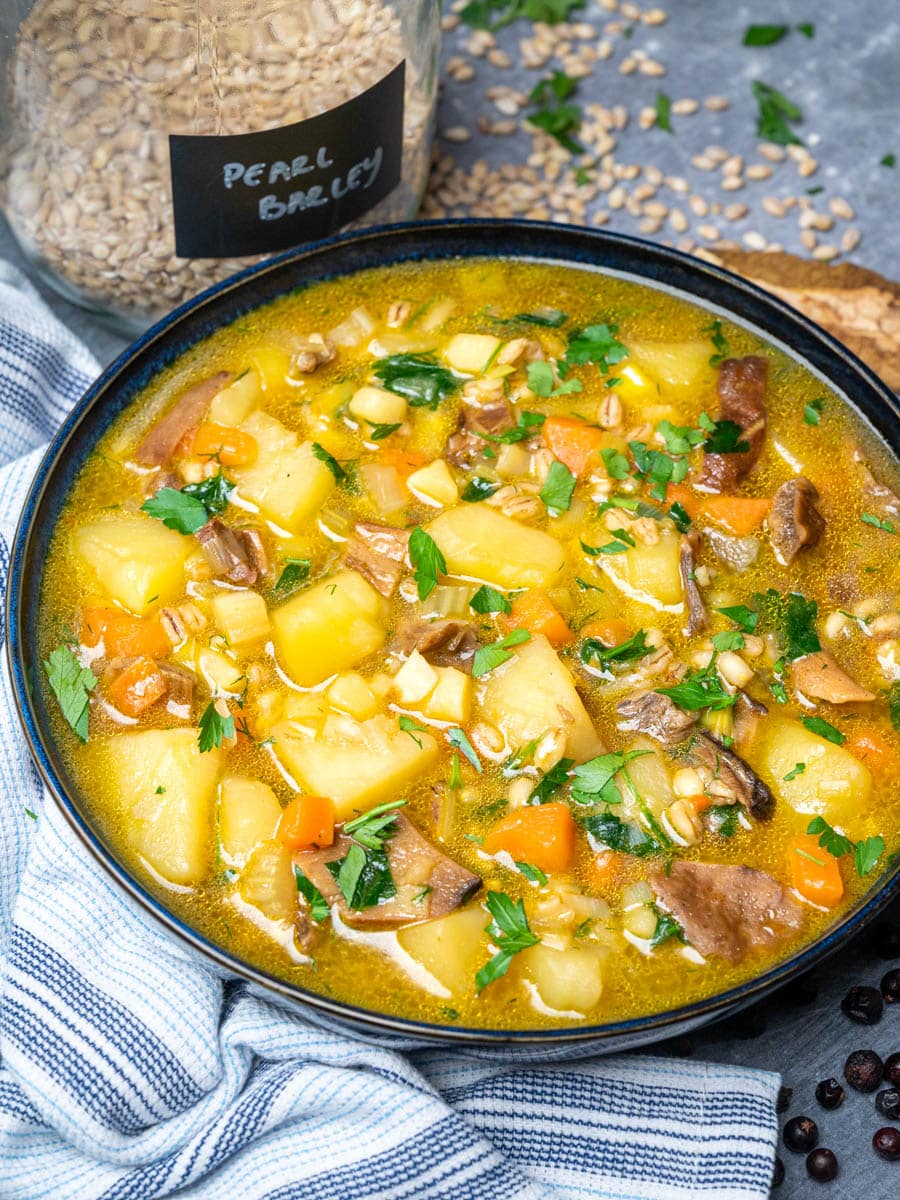 How to make Polish krupnik
Heat the olive oil in a large stock pot or Dutch oven. Add the carrot, celery and parsnip and cook for 5-6 minutes over medium heat until softened.
Stir in the leek and continue to cook for another 2-3 minutes, stirring occasionally.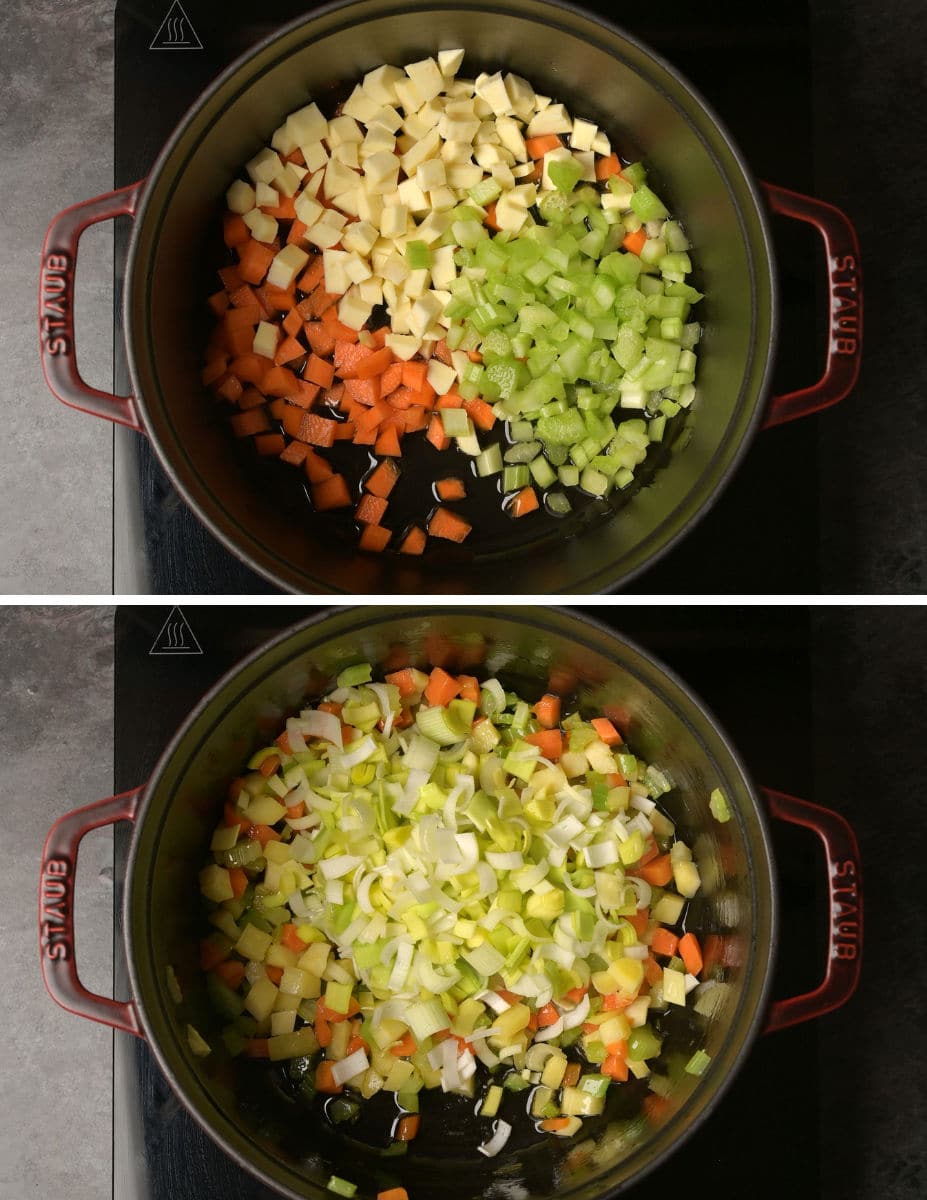 Add the bay leaves, juniper berries, rehydrated porcini mushrooms, pearl barley, potatoes, vegetable stock and the water you used to rehydrate the mushrooms. Season with salt and freshly ground black pepper.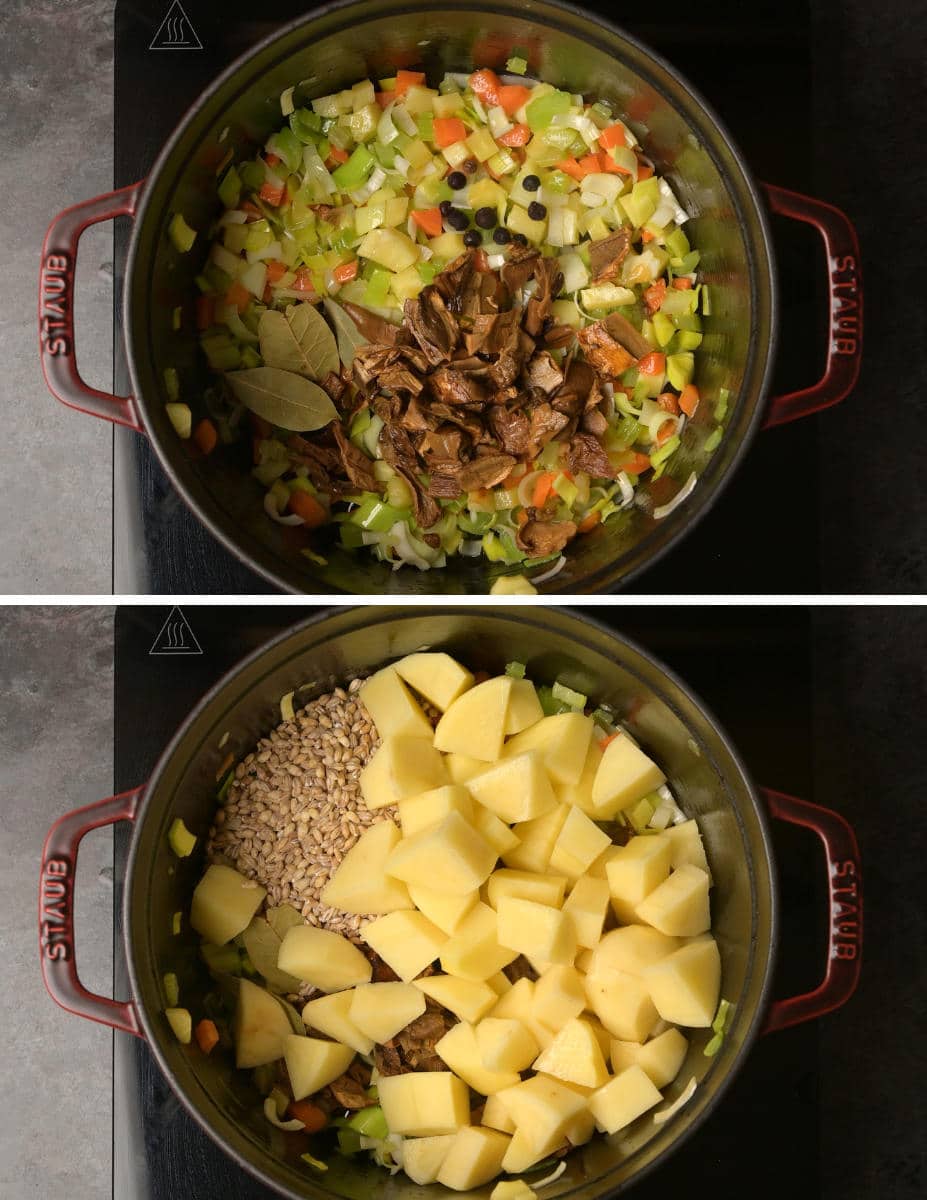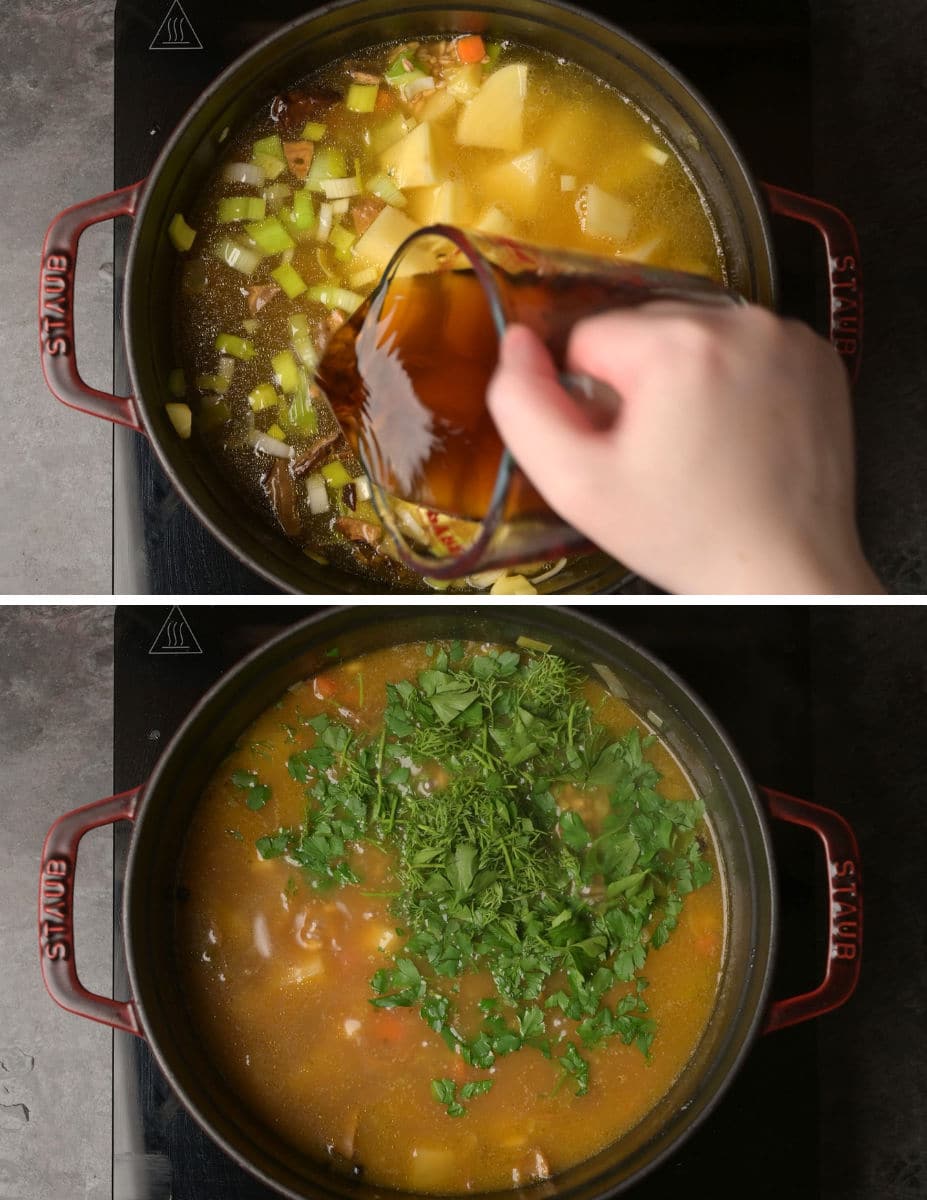 Bring to a boil, then lower the heat and simmer for 25 minutes or until the pearl barley is tender.
Stir in the fresh parsley and dill, adjust the seasoning and serve hot with your favorite crusty bread on the side.
Leftovers and storage
Recipe notes and tips
If you liked this Polish barley soup (krupnik), you might also like some of my other easy vegan soup recipes:
Looking for more delicious inspiration? Follow Skinny Spatula on Instagram, Facebook, and Pinterest!