Vegan lasagna soup is the perfect comfort meal for a chilly day. Loaded with veggies and lentils, this soup is just like a deconstructed lasagna to save you time on busy weeknights. Even non-vegans will fall in love with it!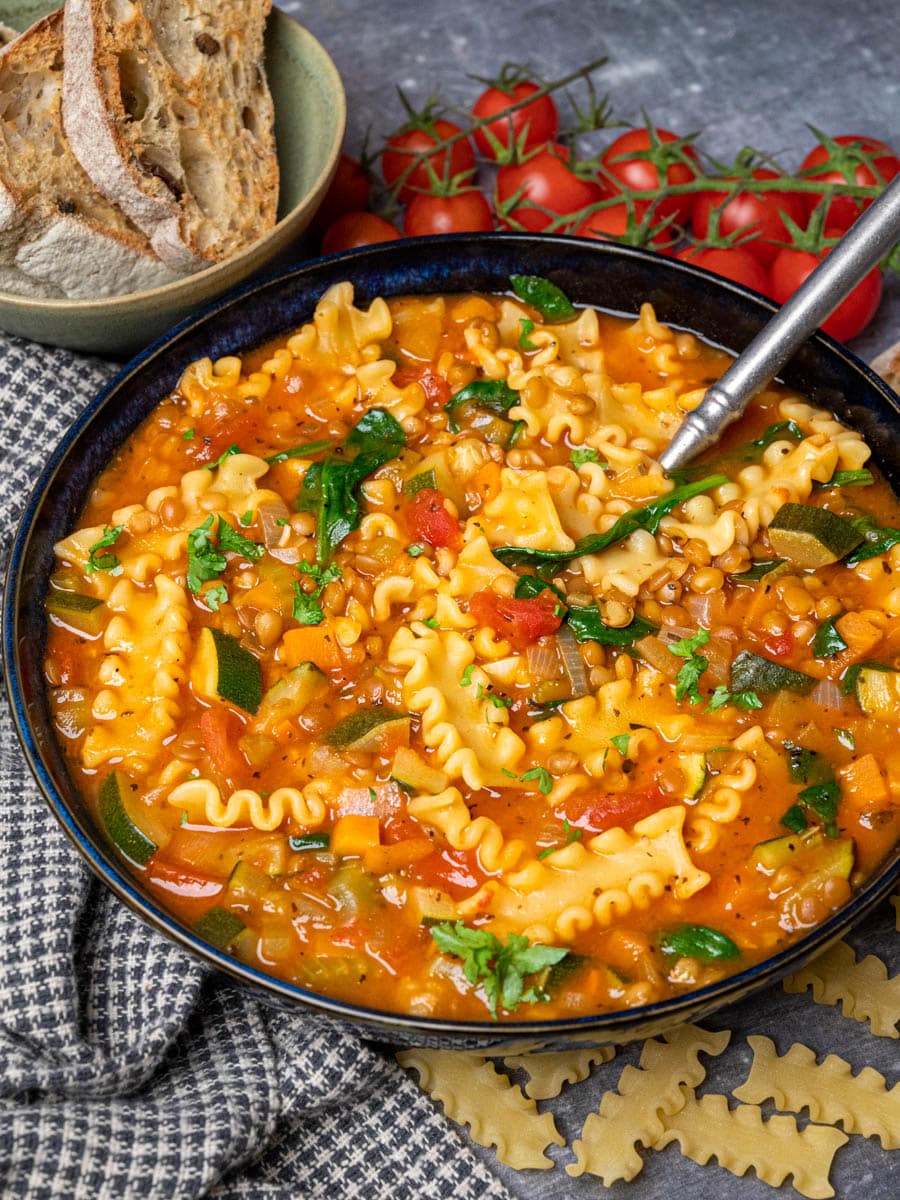 If you love lasagna but dread the fact that making it is quite time-consuming, this vegan lasagna soup is the answer.
Think of it as a deconstructed lasagna — it has all the ingredients of a flavourful vegan lasagna but in soup form!
Why you'll love this vegan lasagna soup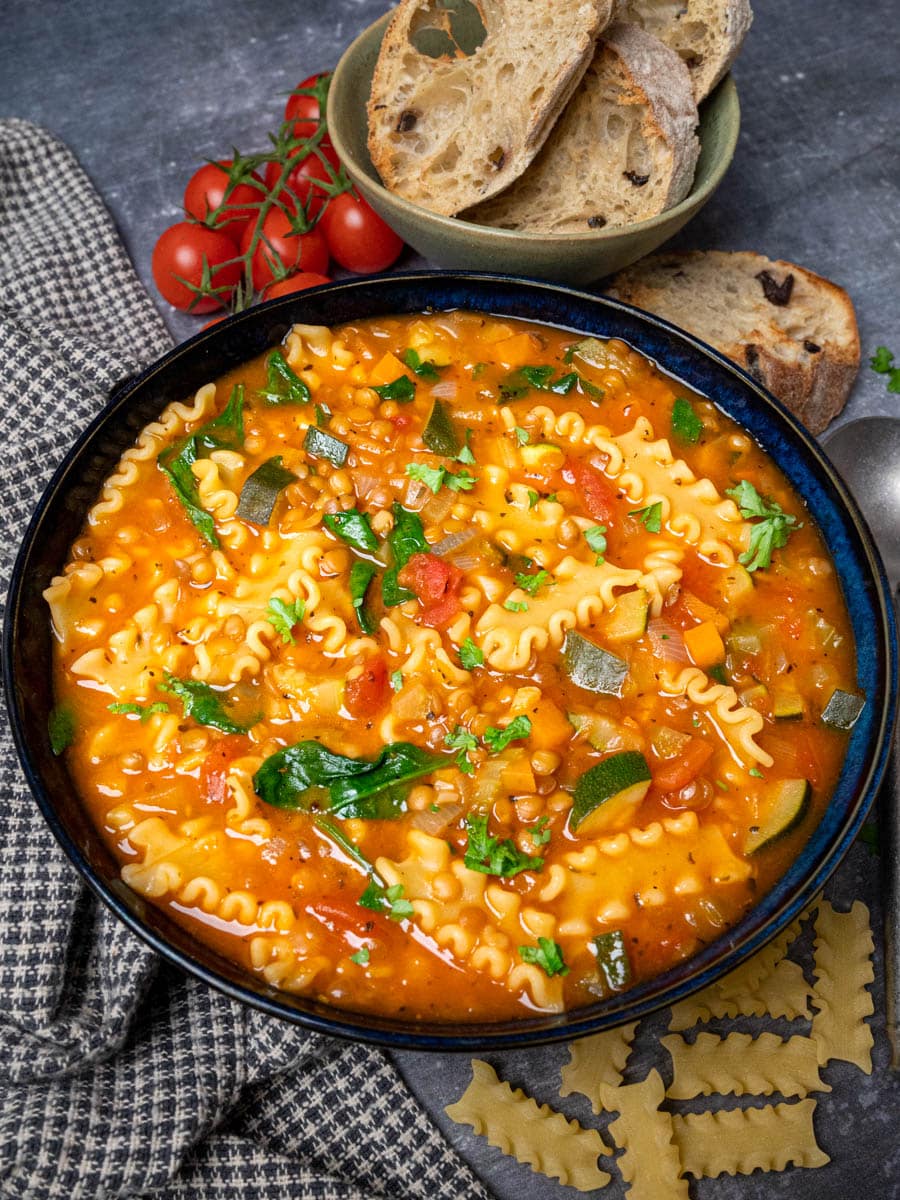 Ingredients and substitutions
Olive oil — Use the best quality olive oil you can here for the best flavour. If you don't want to cook with oil, you can saute the veggies in some veggie stock or just a bit of water.
Onion, celery and carrots — These basic veggies are the base of any good veggie lasagna, and they're just perfect for this soup, too. I like to dice the veggies small so they cook quickly and evenly.
Garlic — Fresh garlic is best for vegan soups like this. Feel free to adjust the quantity to your liking.
Herbs — A mix of dried oregano and basil is just perfect for this deconstructed lasagna, but you can also use a teaspoon of Italian seasoning instead.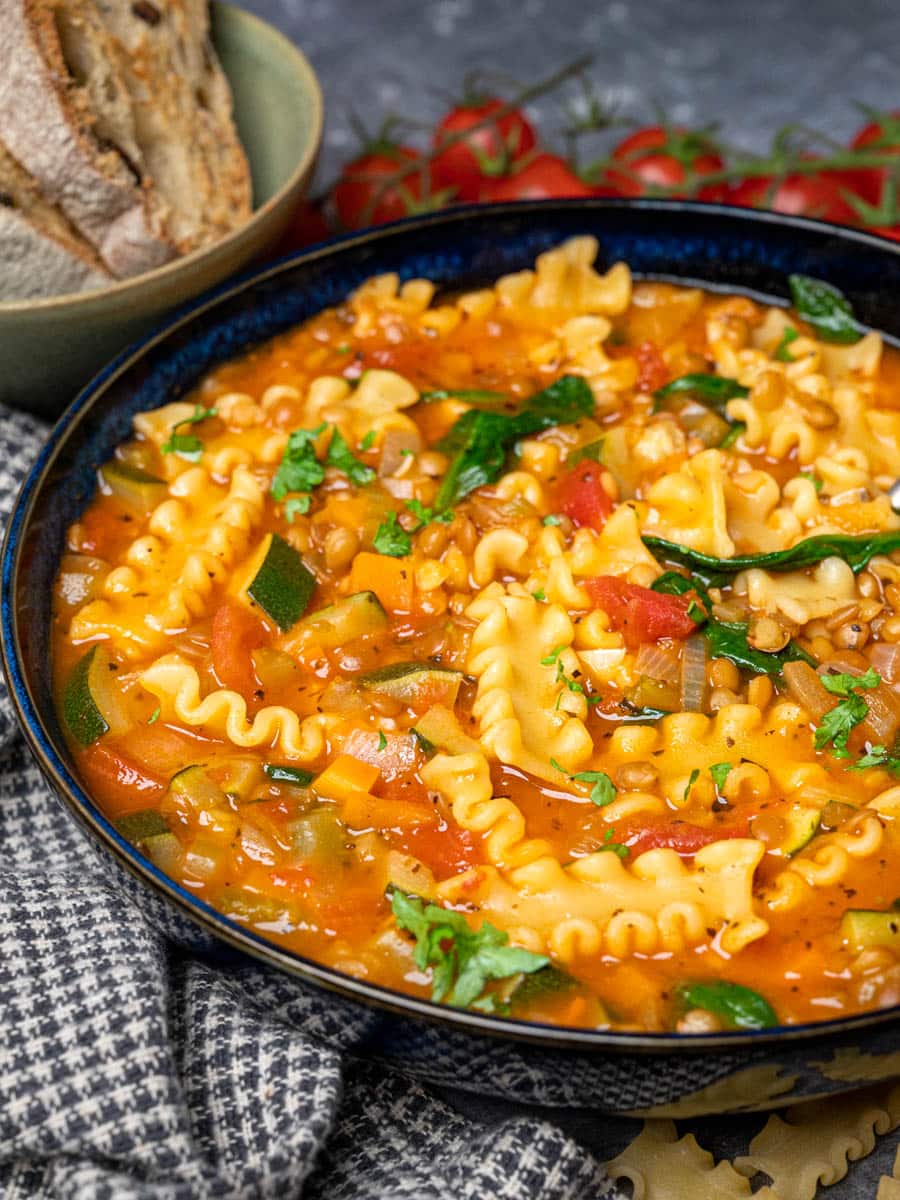 Chopped tomatoes — Just like in the case of olive oil, try to use the best quality chopped tomatoes because they really make a difference.
Courgette (zucchini) — I love courgettes in this soup, but you can add any other veggies you want at this point.
Lentils — A can of green lentils, drained and rinsed, is all you need to obtain that "meaty" texture of a traditional lasagna.
Lasagna sheets — Broken up lasagna sheets are great in this lasagna soup, but you can also use Mafalda Corta pasta, which is what you see in the pics. This particular type of short pasta is shaped like mini lasagne sheets and looks so pretty in the soup!
Baby spinach — I like fresh spinach in this soup, but you can substitute it with kale or other greens. You can also leave it out altogether if you want.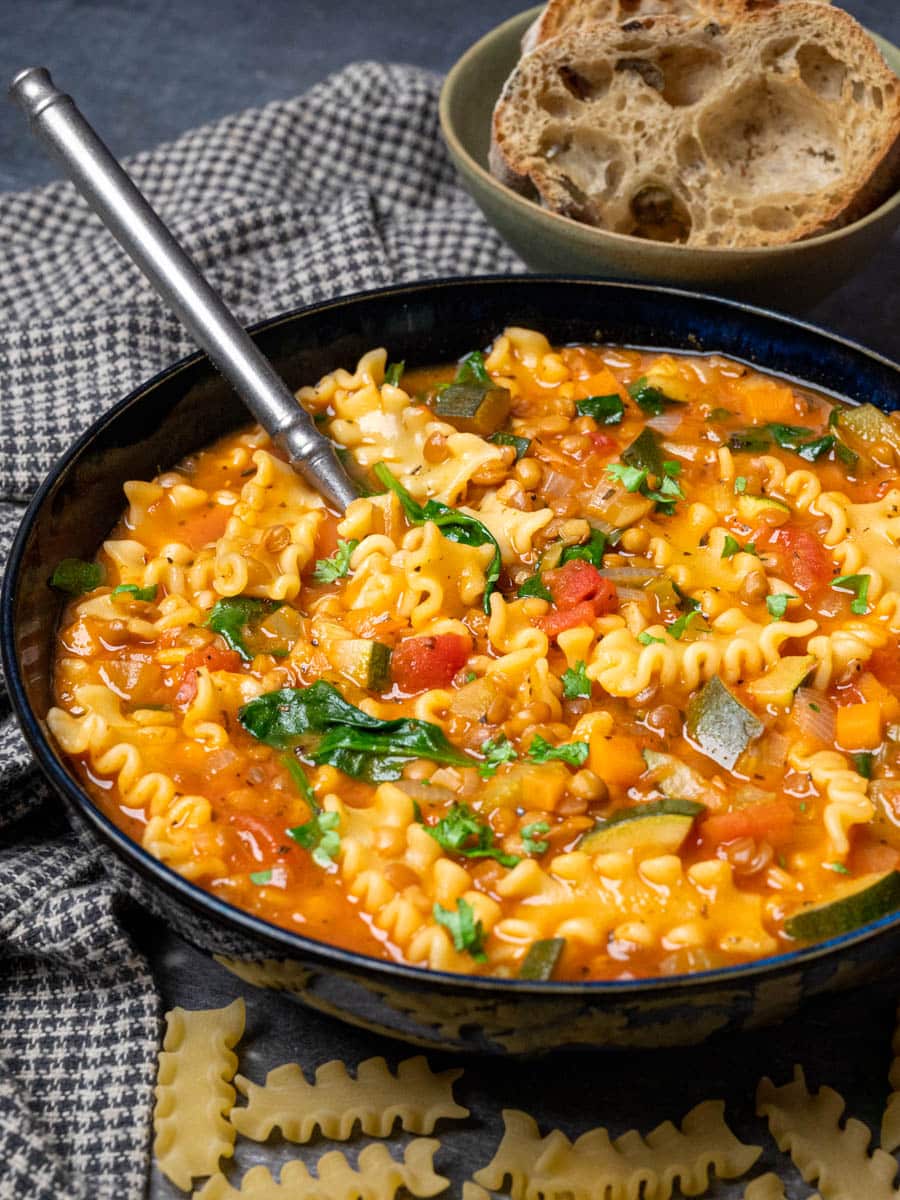 How to make this healthy lasagna soup?
Heat the olive oil in a Dutch oven or large stockpot and add the onion, carrot and celery stalks. Cook over medium heat for 5 minutes, stirring occasionally, until the veggies soften a bit.
Stir in the garlic, oregano and basil and continue to cook for another minute until fragrant.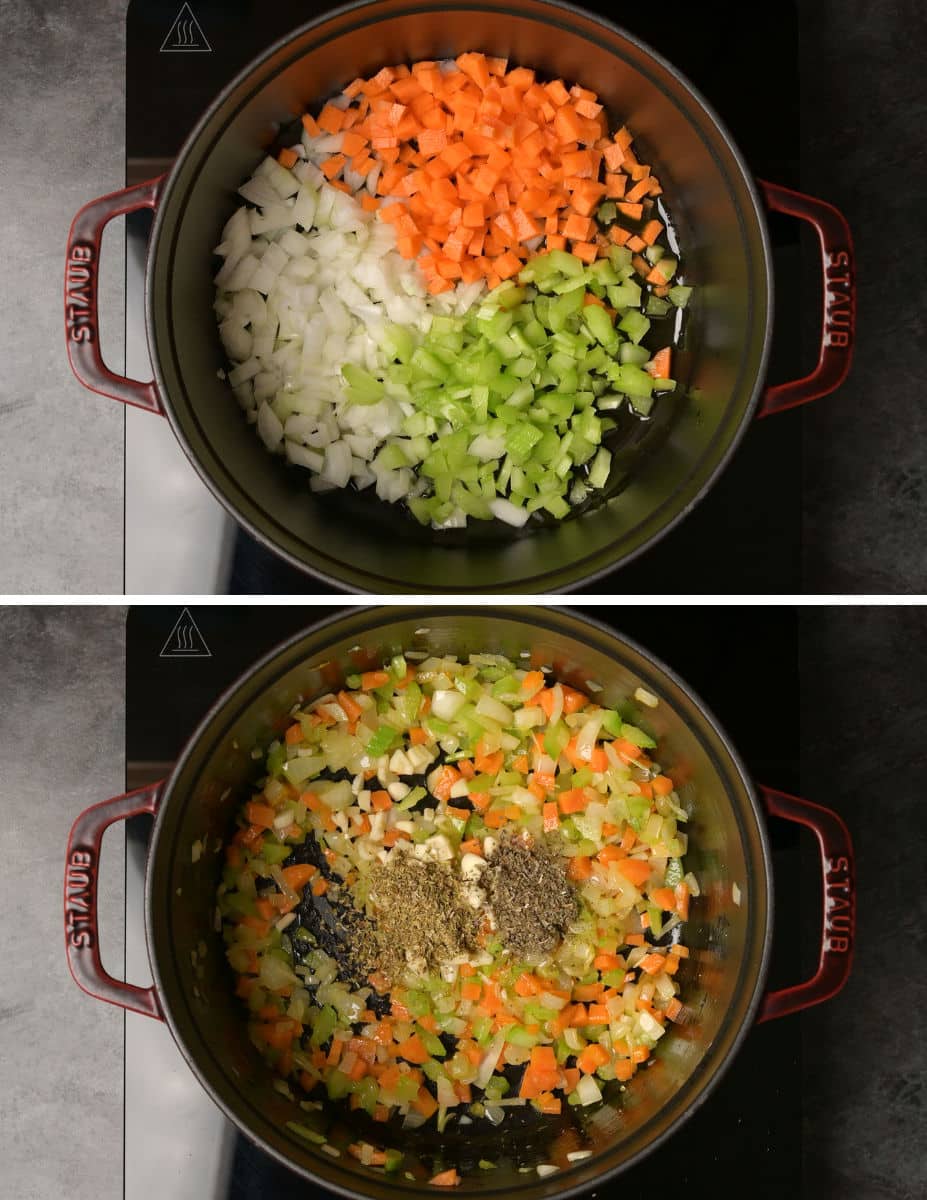 Next, add the tomato paste and cook for a further minute, stirring occasionally.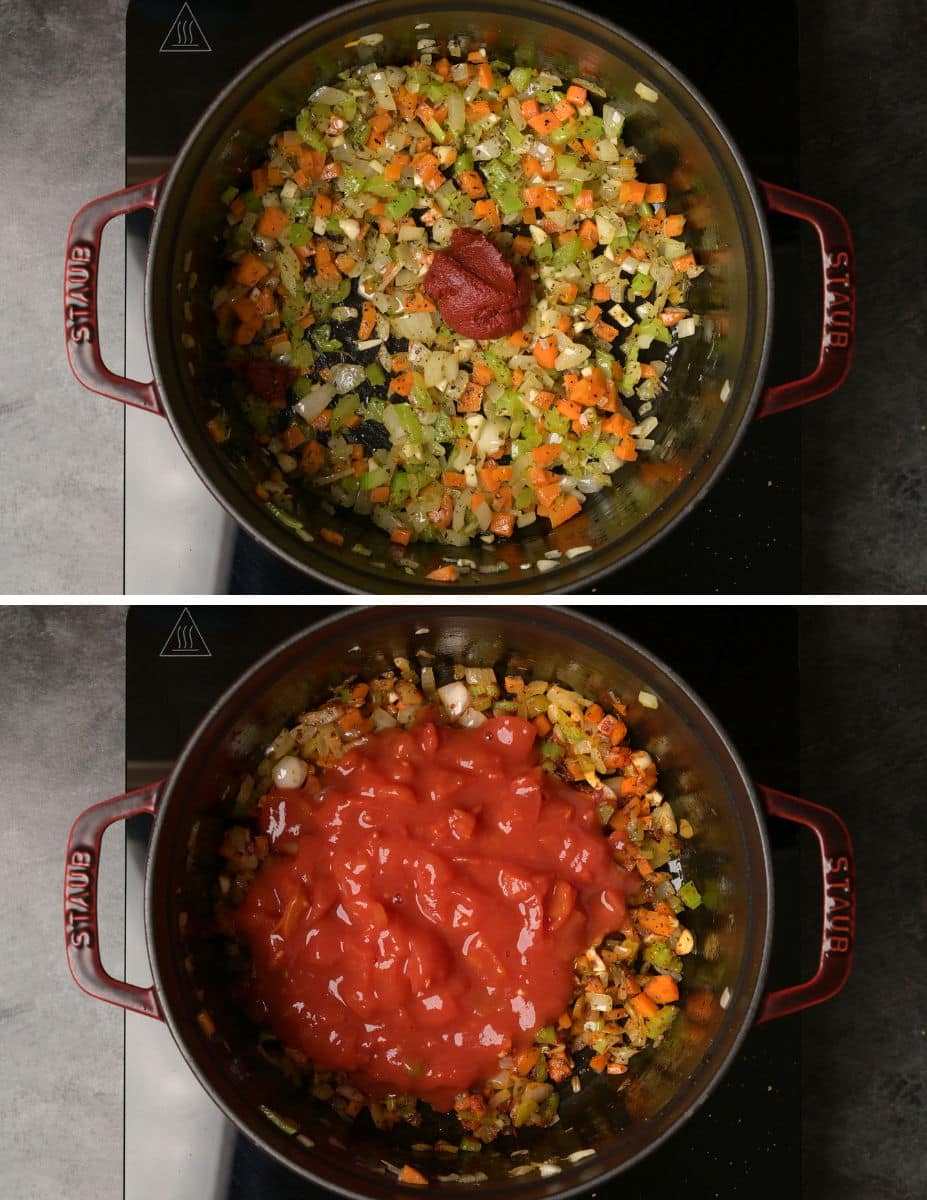 Add the chopped tomatoes, courgette, lentils and vegetable stock. Stir to combine, bring to a boil and simmer for 5 minutes.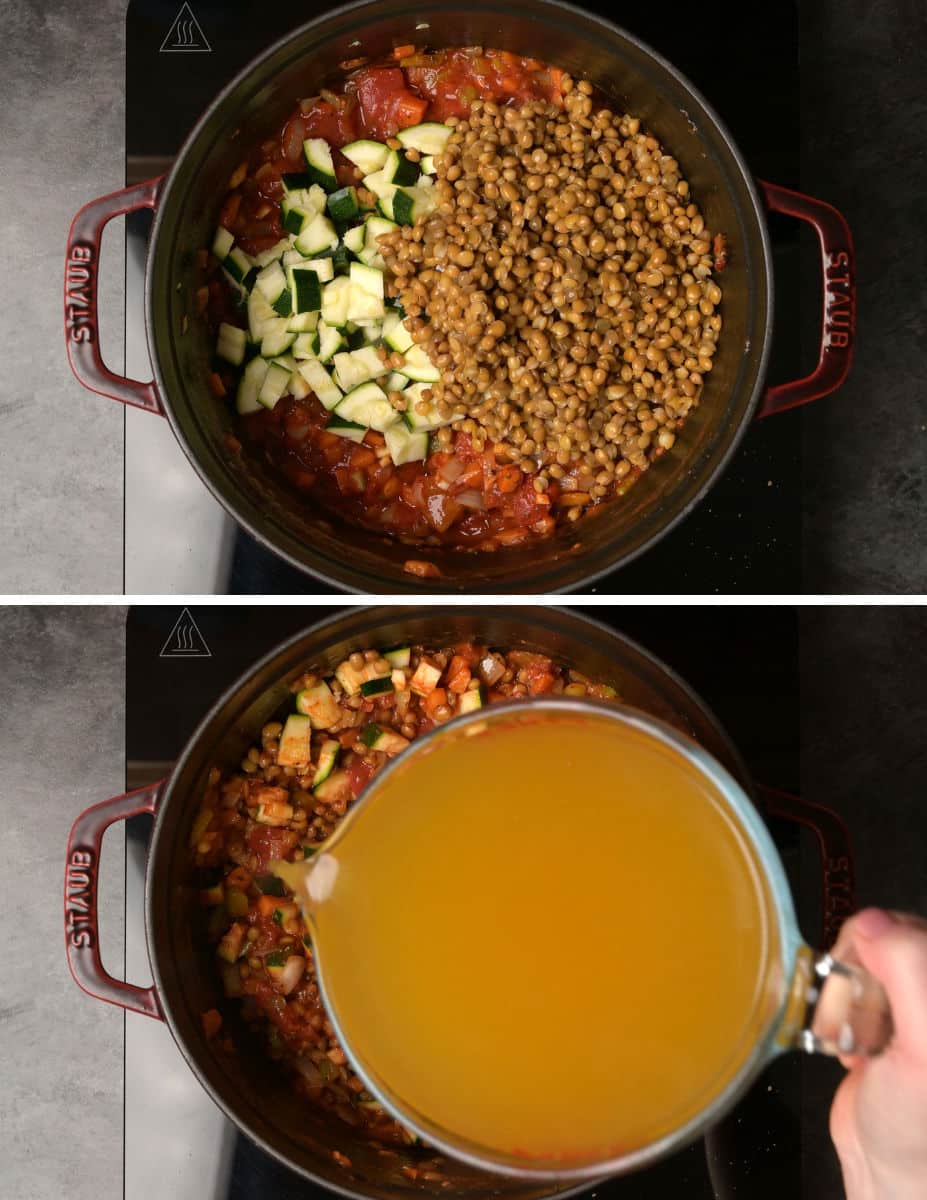 Stir in the broken lasagna sheets or pasta and cook for another 10 minutes or until the pasta is al dente. Add some extra stock if the soup starts to look too thick as the pasta expands.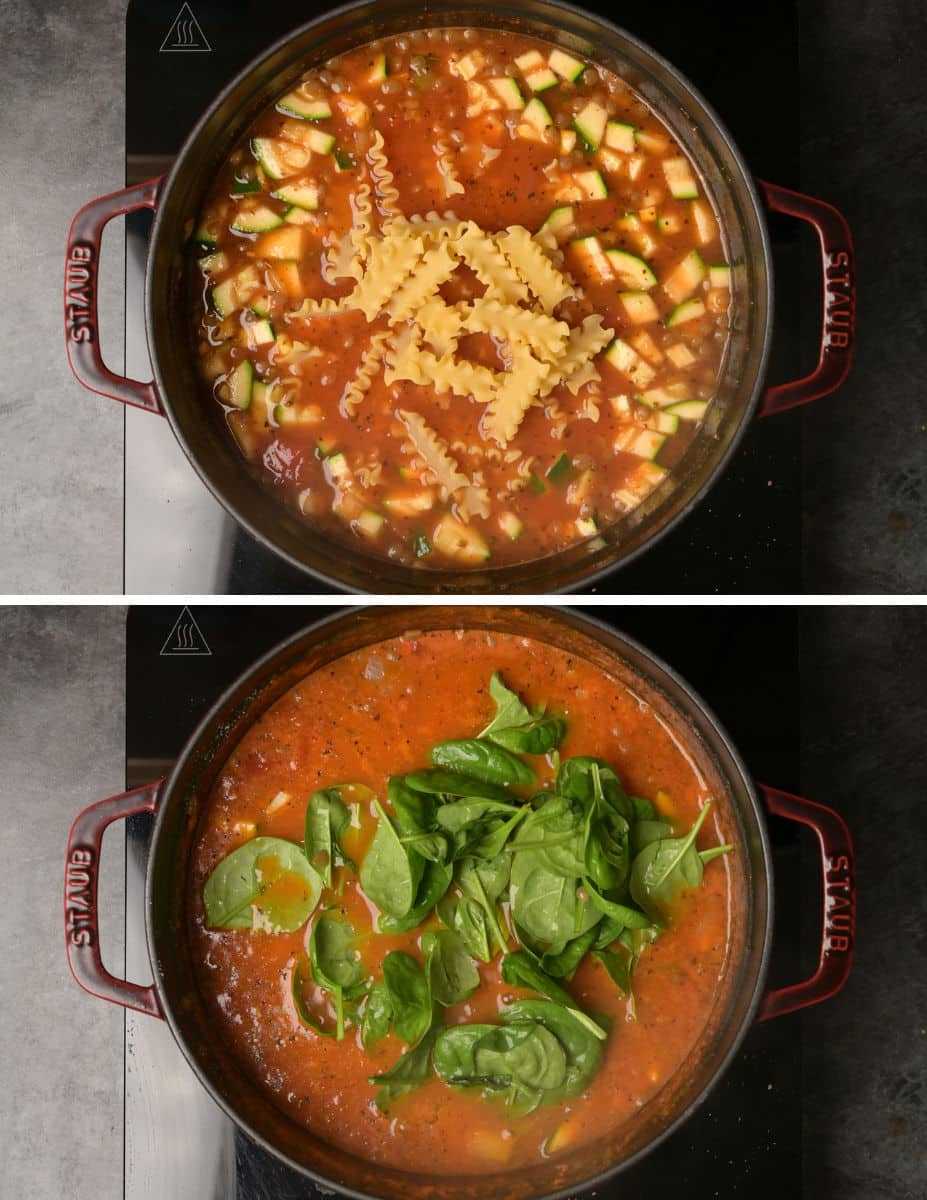 Stir in the baby spinach and allow it to wilt. Season to taste and serve immediately.
Leftovers and storage
Recipe notes and tips
If you liked this vegan lasagna sheet, you might also like some of my other easy vegan soup recipes:
Don't miss out on any new recipes! Follow Vegan Cocotte on Instagram, Facebook and Pinterest.