This slow cooker pearl barley risotto is chock-full of fiber and protein for an extra satisfying meal. It also requires minimal prepping and cooking, so it's just the perfect plant-based meal for a hectic day.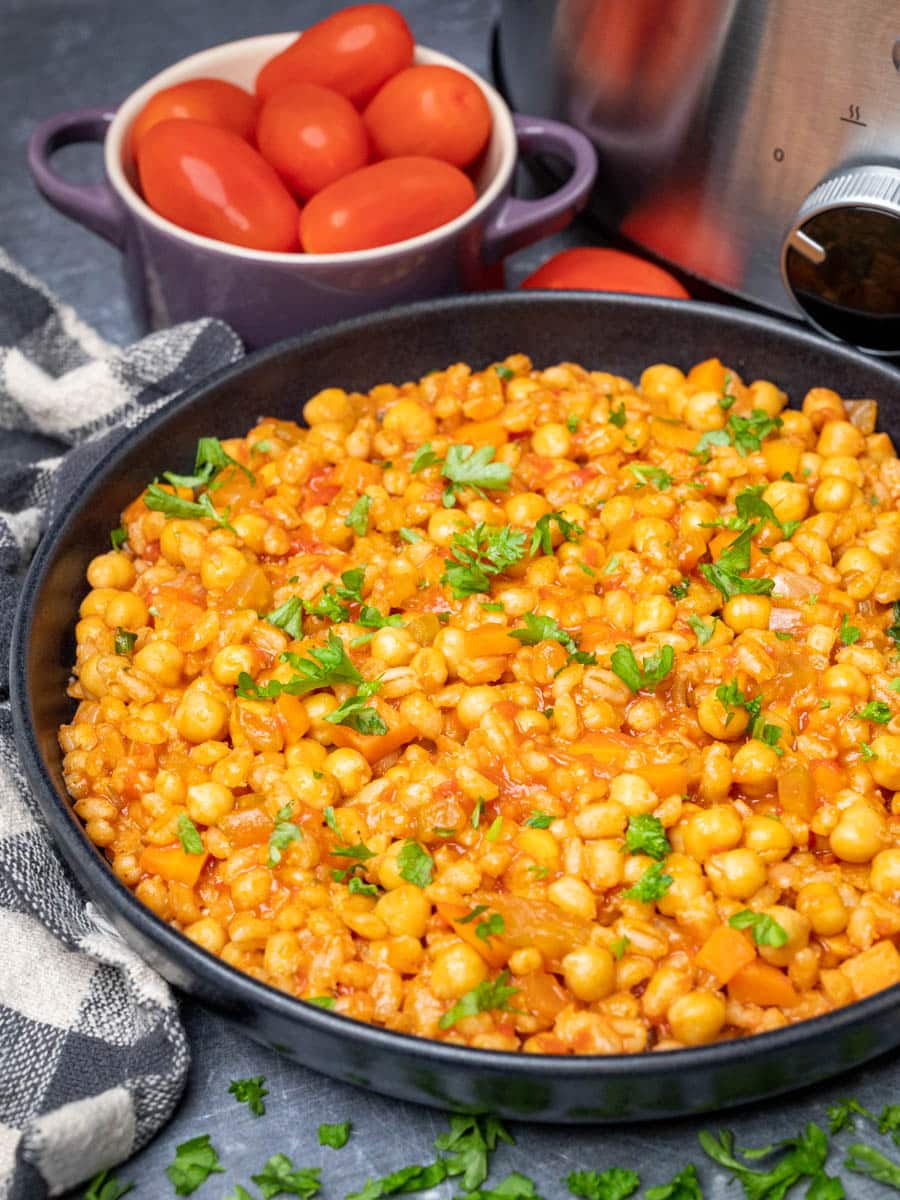 Pearl barley risotto is a much healthier alternative to traditional risottos, but they often take longer to make because the barley needs more time to cook than rice.
This slow cooker pearl barley risotto takes all the stirring work out of making risotto, and it's a super easy way to enjoy perfectly cooked pearl barley with minimal effort.
You start by sautéing the veggies for five minutes, add the spices and barley, then transfer to the slow cooker. Add your canned ingredients, then set and forget it for 2 ½ hours on high.
And that's it! Perfectly cooked pearl barley without babysitting a pot.
Why you'll love this slow cooker pearl barley risotto
It's very easy to make, and you don't have to keep stirring anything.
The smokey flavor is so, so good!
You can easily make it your own by adding extra veggies and beans.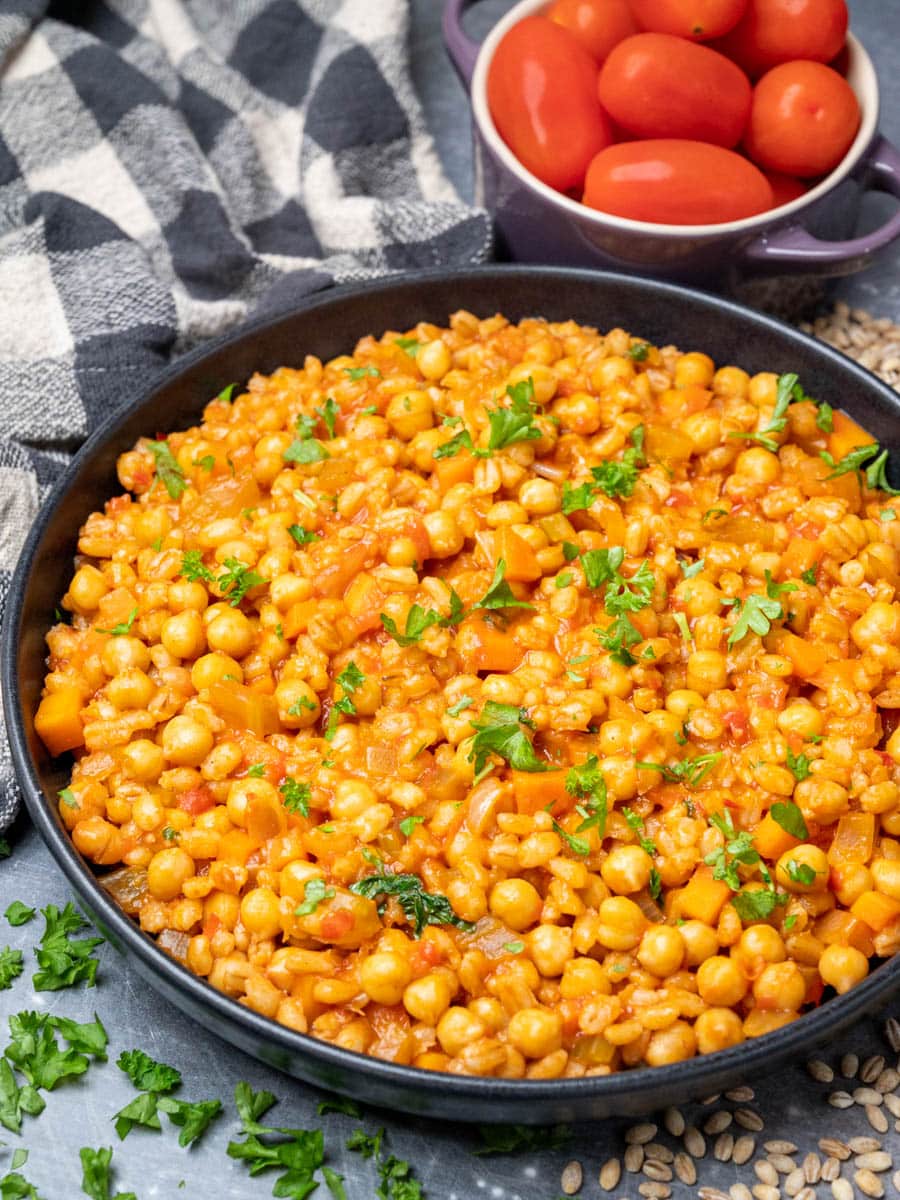 Ingredients and substitutions
Olive oil — You only need a tablespoon of olive oil to saute the onion, carrots and celery in. This gives the veggies extra flavor, but if you prefer to cook without oil, you can saute the veggies in a bit of water or veggie stock instead.
Onion, carrots and celery — Cut the veggies into small cubes so they cook quickly. Both red and yellow onions are good options in this vegan pearl barley risotto.
Smoked paprika — Add more than two tablespoons of smoked paprika if you want the flavor to be even bolder. If you're not a fan, use sweet paprika instead.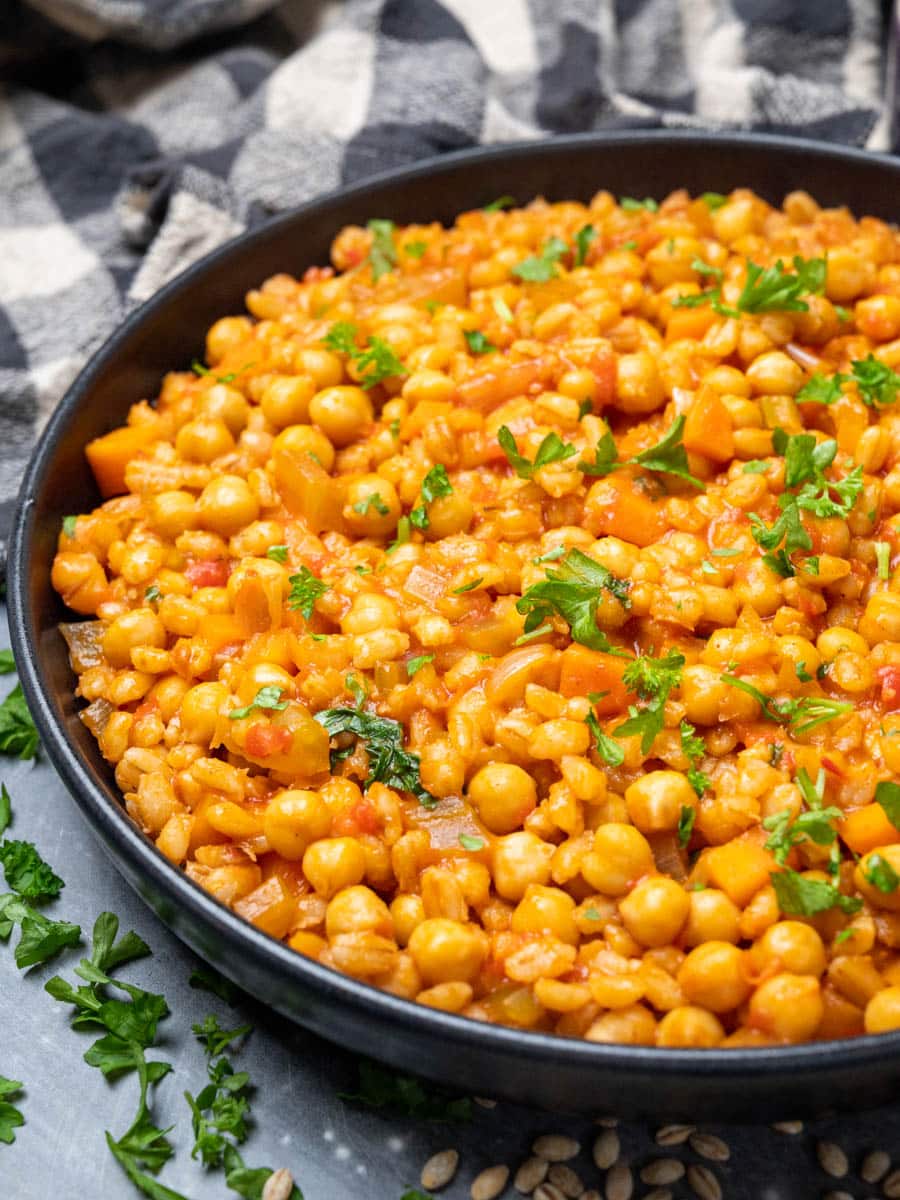 Pearl barley — You don't have to presoak the pearl barley before adding it to the pan, but it's a good idea to give it a rinse.
Chipotle paste — Feel free to add more chipotle paste if you can handle the heat.
Chickpeas — Canned chickpeas add loads of fiber and protein to this barley risotto recipe.
Crushed tomatoes — You can also use diced tomatoes if you don't mind small tomato chunks in the pearl barley risotto.
Vegetable stock — Use low-sodium vegetable stock as needed.
How to make barley chickpea risotto in the CrockPot
Heat the olive oil in a pan and sauté the onion, carrots, celery and garlic for 5 minutes. Stir in the smoked paprika, pearl barley and chipotle paste.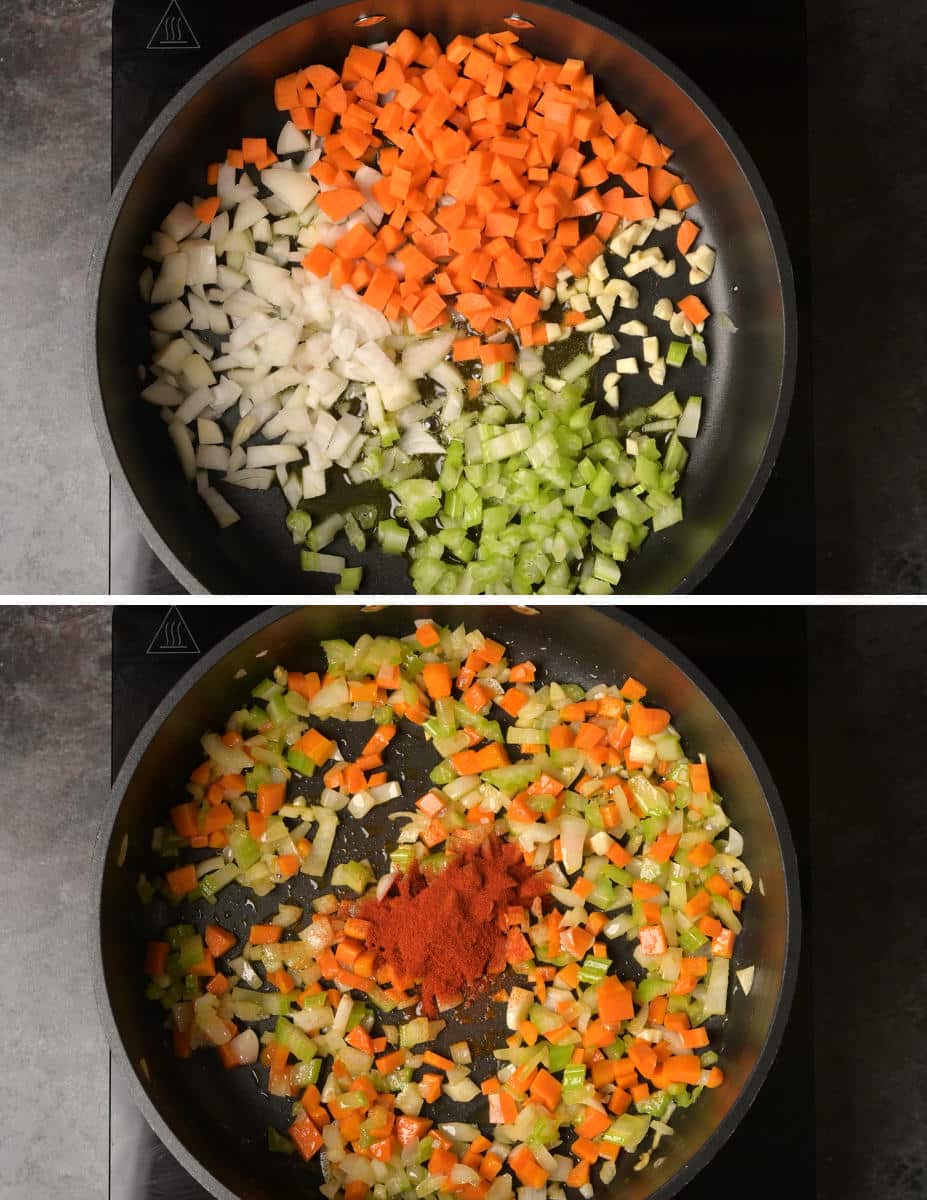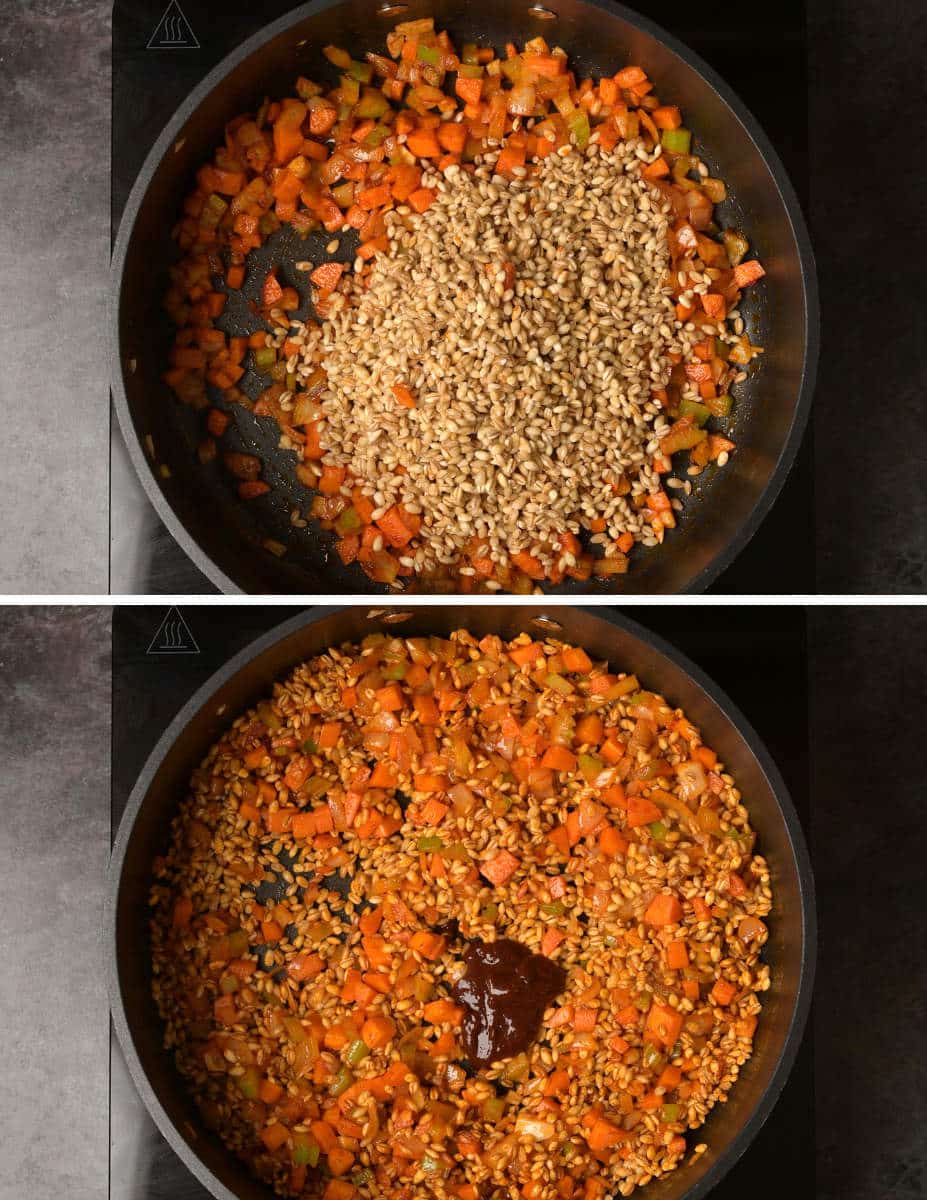 Transfer the contents of a pan to the slow cooker bowl. Stir in the chickpeas, crushed tomatoes, vegetable stock and salt.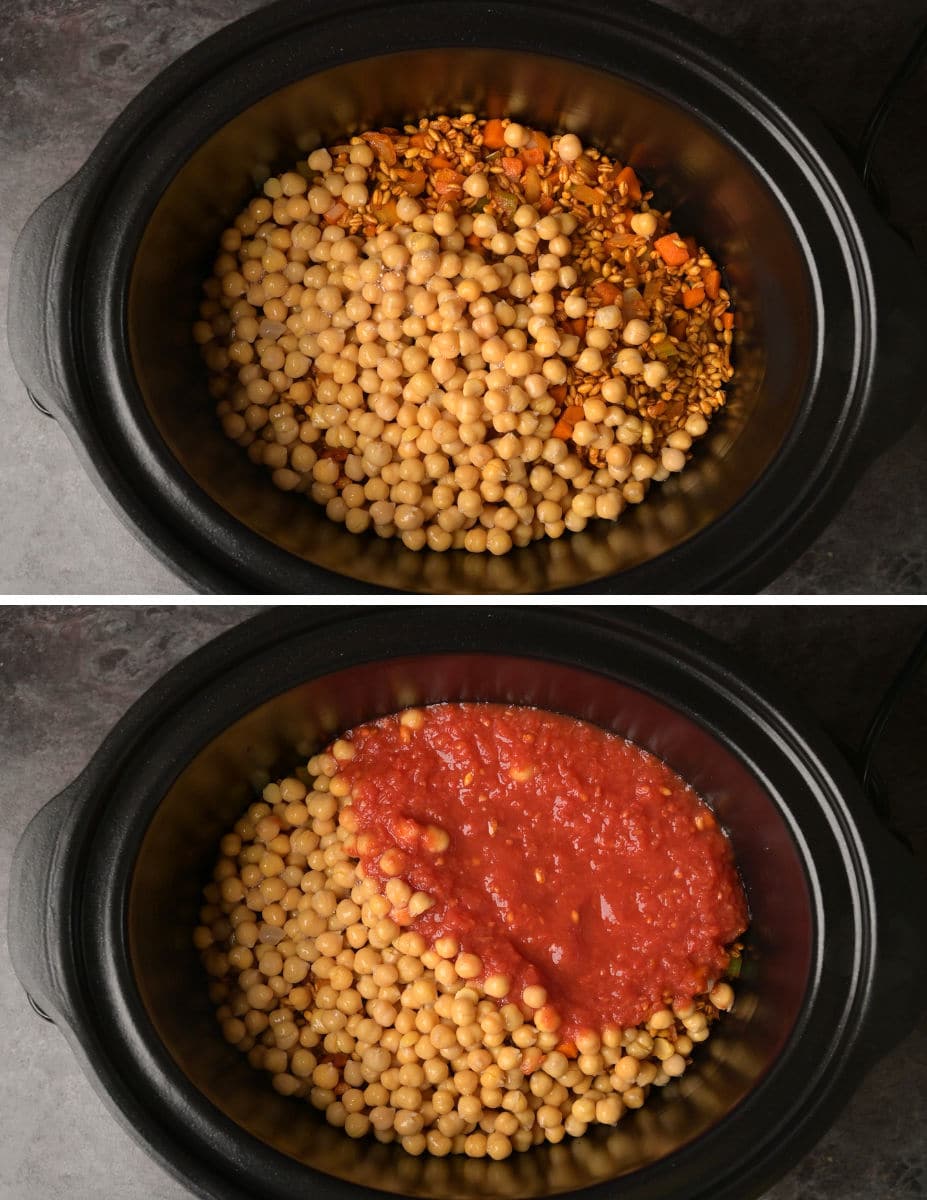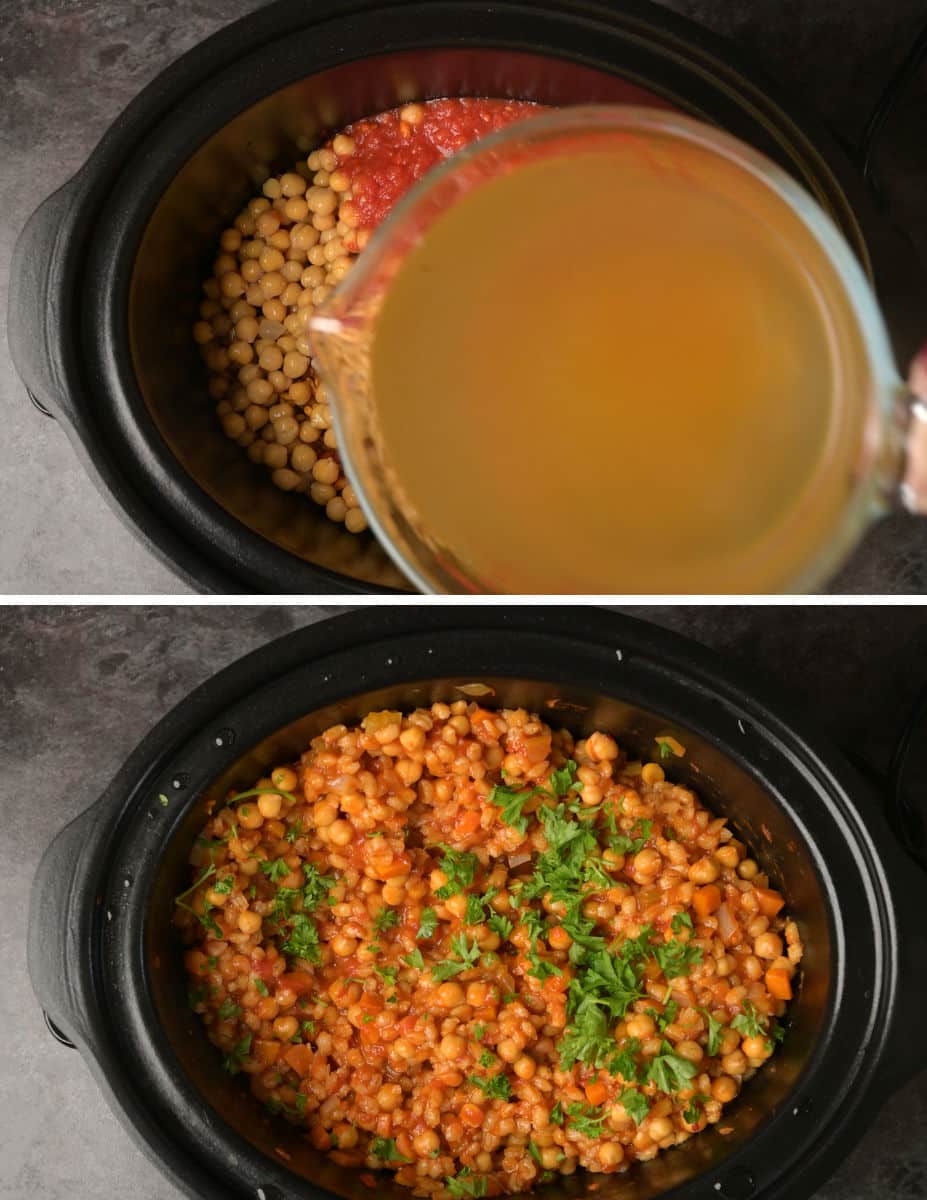 Cook on high for 2 ½ hours or until most of the liquid is absorbed and the pearl barley is tender.
Stir in the parsley, adjust the seasoning and serve with extra fresh parsley on top if you like.
Leftovers and storage
Leftovers will keep well in the fridge for up to 3 days.
Reheat the pearl barley risotto in the microwave or on the stovetop. You'll need to add a bit more vegetable stock when reheating because the pearl barley will continue to soak up the liquid.
To freeze pearl barley risotto, allow it to cool to room temperature, then transfer it to a freezer-safe container. You can freeze it for up to 3 months. Thaw the risotto overnight in the fridge before reheating.
Recipe notes and tips
If you want to make this recipe with pot barley instead of pearl barley, soak it overnight. Pot barley is more nutritious, but since only the outer husk is removed, it takes longer to cook.
Replace the chickpeas with canned lentils or your favorite type of beans if you want.
Serve the pearl barley risotto with a dollop of vegan yogurt or vegan sour cream on top.
If you liked this slow cooker pearl barley risotto, you might also like some of my other easy one pot recipes:
Don't miss out on any new recipes! Follow Vegan Cocotte on Instagram, Facebook and Pinterest.