Low carb vegetable soup is hearty, healthy and just perfect if you're looking to keep your carb intake in check. The soup is brimming with low-carb veggies such as broccoli, cauliflower and zucchini, and it couldn't be easier to make.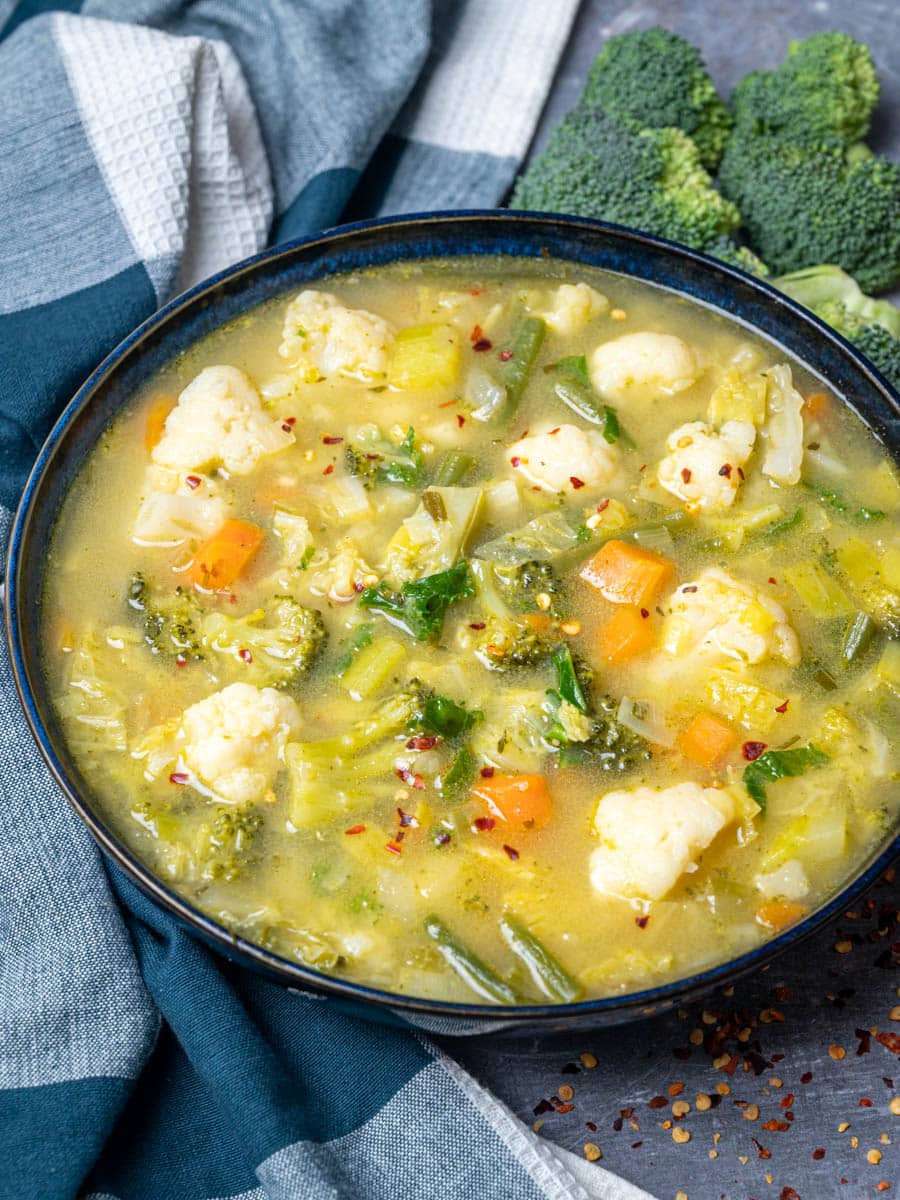 Whether you're looking to maintain a low carbohydrate diet or simply crave a light yet delicious soup, this is the recipe for you.
This low carb vegetable soup is packed with a variety of low-carb vegetables and it's also incredibly easy to make.
I make it with a mix of green beans, broccoli, cauliflower, zucchini and white cabbage, but you can easily customize it to your liking by adding in your favorite vegetables.
This vegetable soup is also perfect for meal prepping as it can be made ahead of time and stored in the fridge for a quick and easy meal later in the week.
Why you'll love this low carb vegetable soup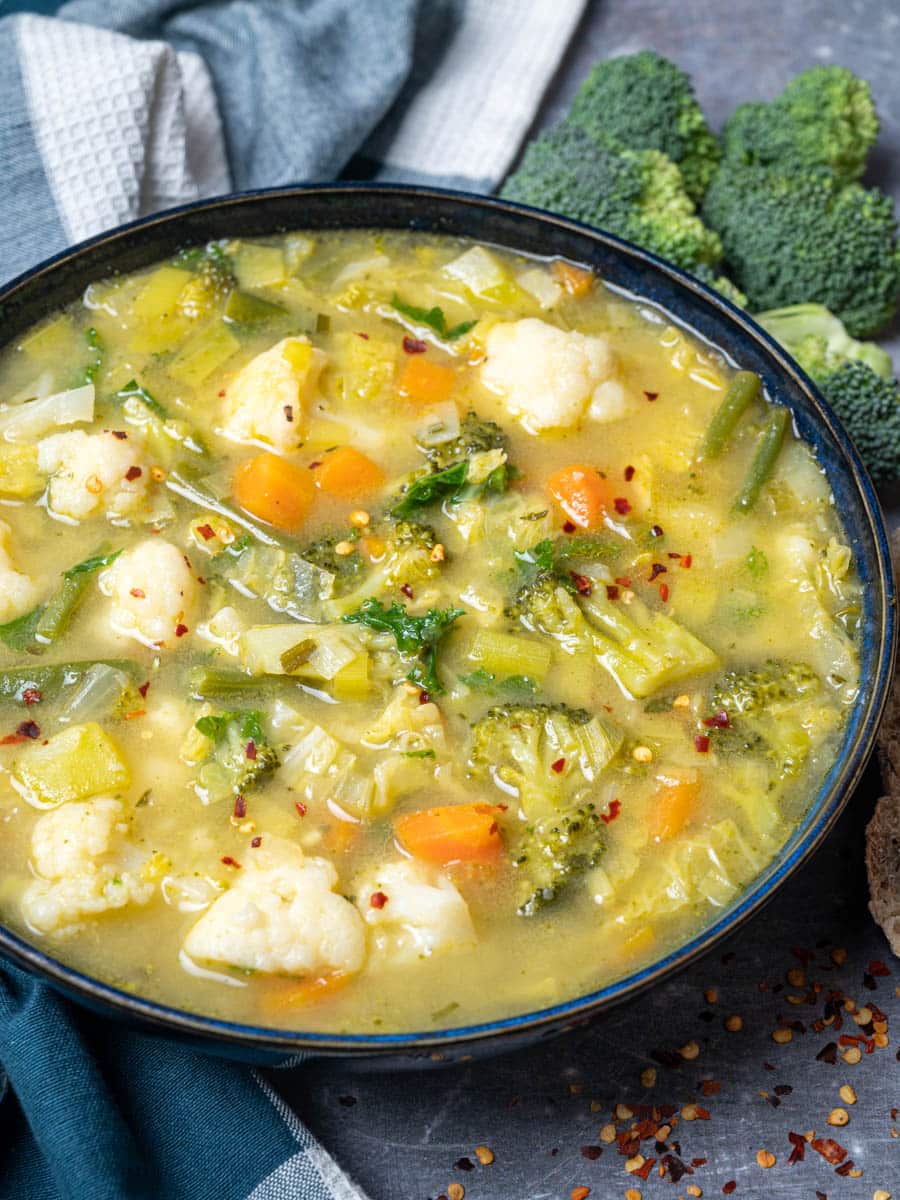 Ingredients and substitutions
Olive oil — Sautéing the vegetables in a bit of olive oil sets up an excellent flavor base for the soup. You can substitute it with canola oil or avocado oil.
Onion, carrot and celery — The basis of any good soup! I like to dice these quite small so they soften quickly.
Leek — This adds some extra flavor and texture to the soup. You'll only need the white and light green parts of the leek here.
Garlic — Feel free to adjust the quantity of garlic to your liking. Freshly minced is always best!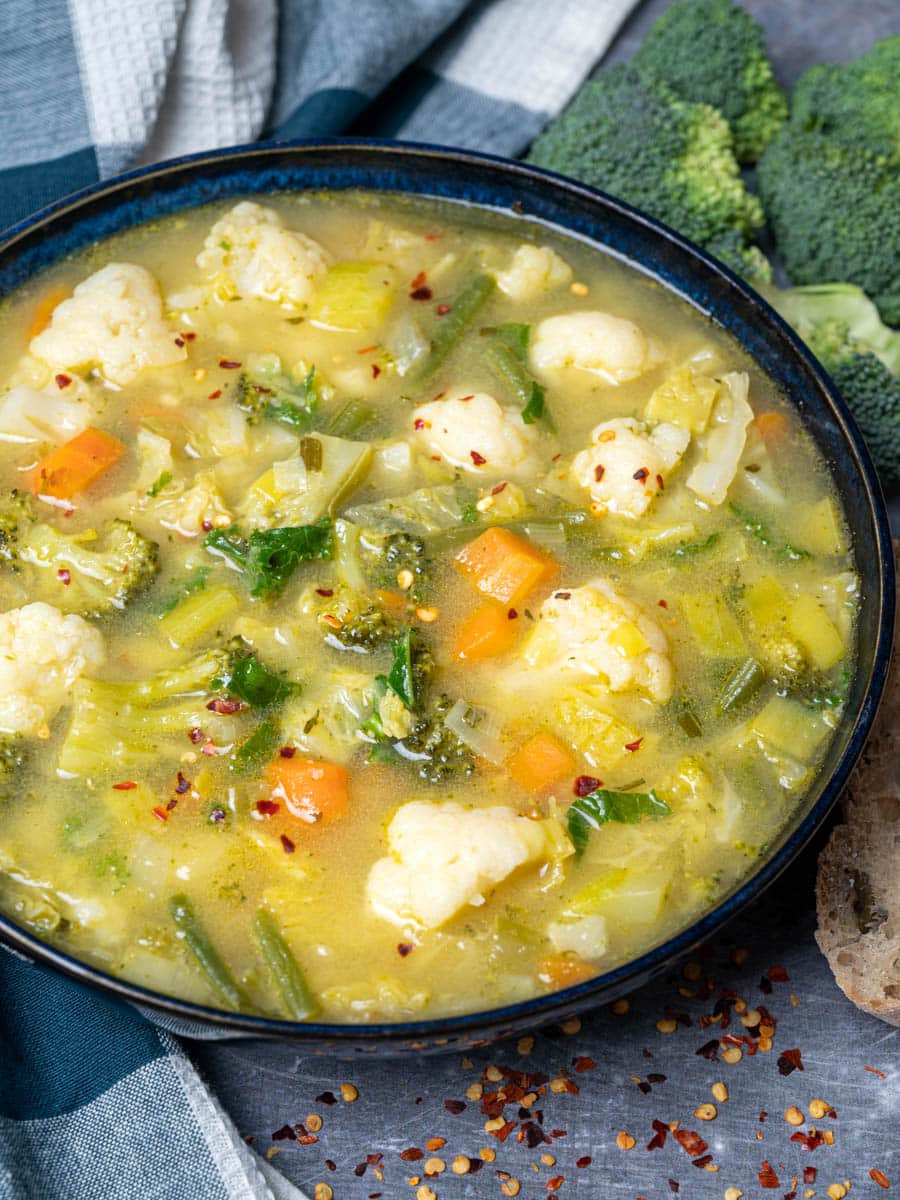 Fresh herbs — I used a mix of fresh rosemary and thyme to add a subtle herb flavor and aroma to the soup. You can substitute this with 1 tablespoon of Italian herbs mix.
Red chili flakes — Chili flakes add a spicy kick to the soup so you can skip them if you like.
Vegetables — I used a mix of green beans for a slight crunch, zucchini for texture, plus broccoli and cauliflower florets. You can also use other low carb veggies such as bell peppers, asparagus, mushrooms and artichokes.
Cabbage — Cabbage adds a nice texture to the soup and bulks it up.
Kale — This adds some brightness to the soup and can be substituted with baby spinach or Swiss chard.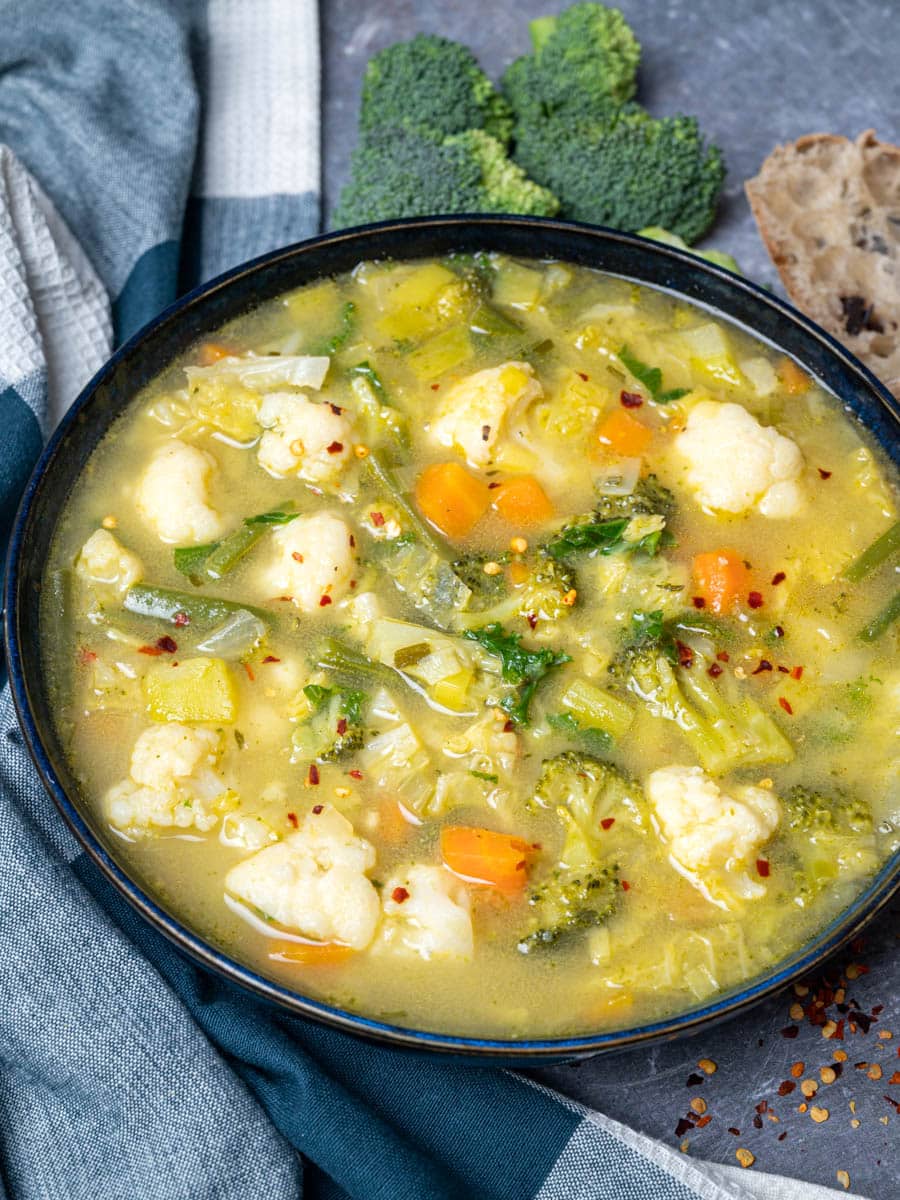 How to make keto vegetable soup
In a large pot or Dutch oven, heat 2 tablespoons of olive oil over medium heat.
Add the onion, carrot and celery and cook until the vegetables are softened about 5-7 minutes.
Stir in the leek and continue to cook for 2-3 minutes.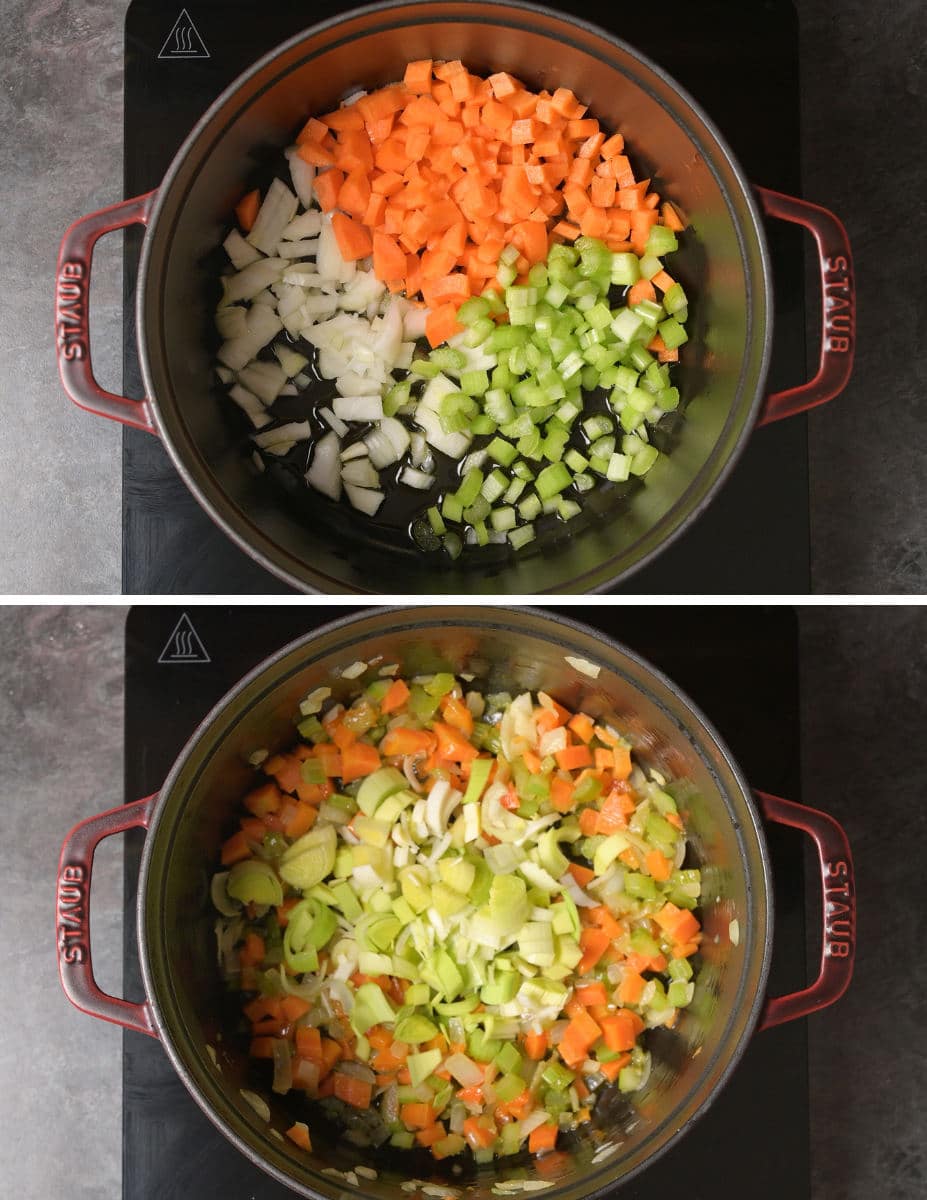 Next, stir in the garlic, red chili flakes, fresh rosemary and fresh thyme.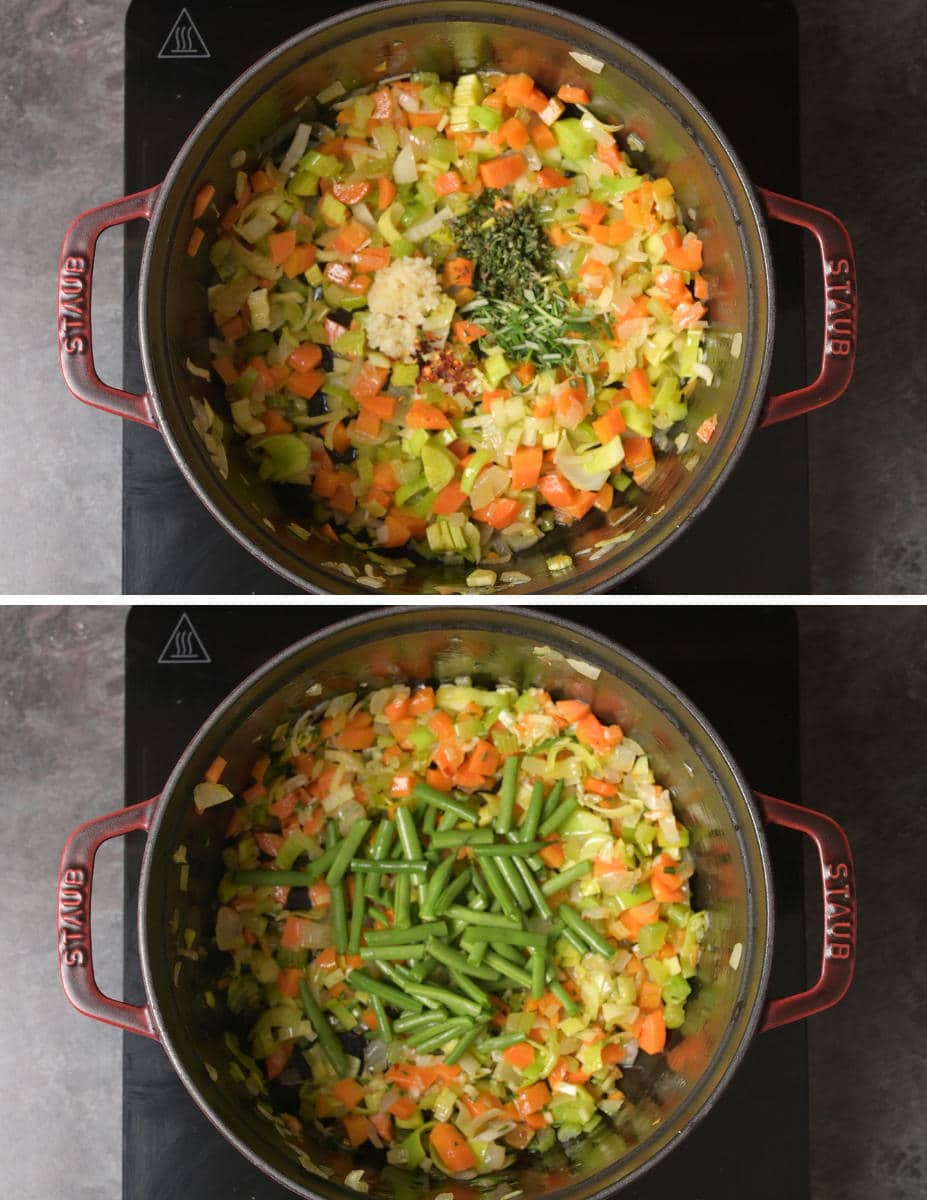 Add the green beans, zucchini, broccoli florets, cauliflower florets, vegetable stock and white cabbage and stir to combine.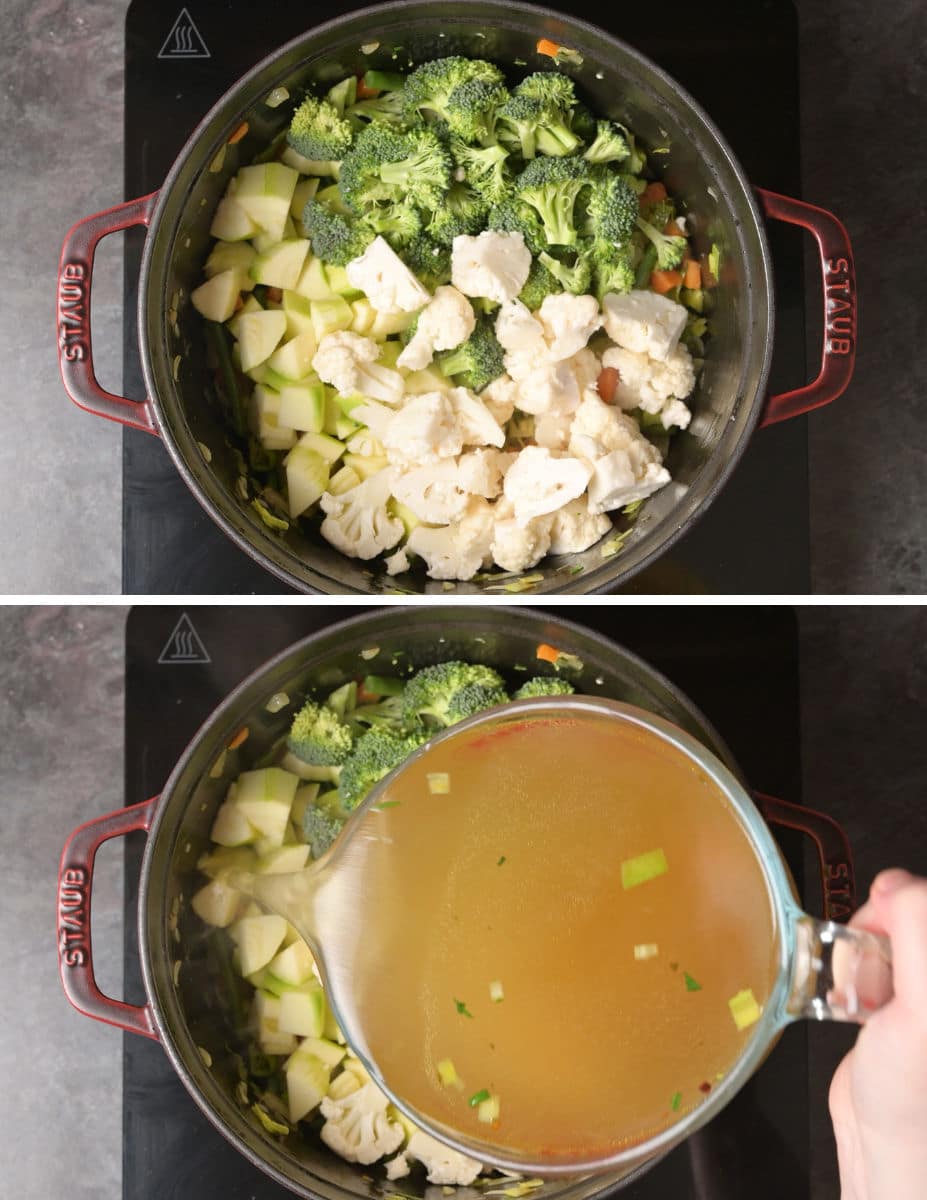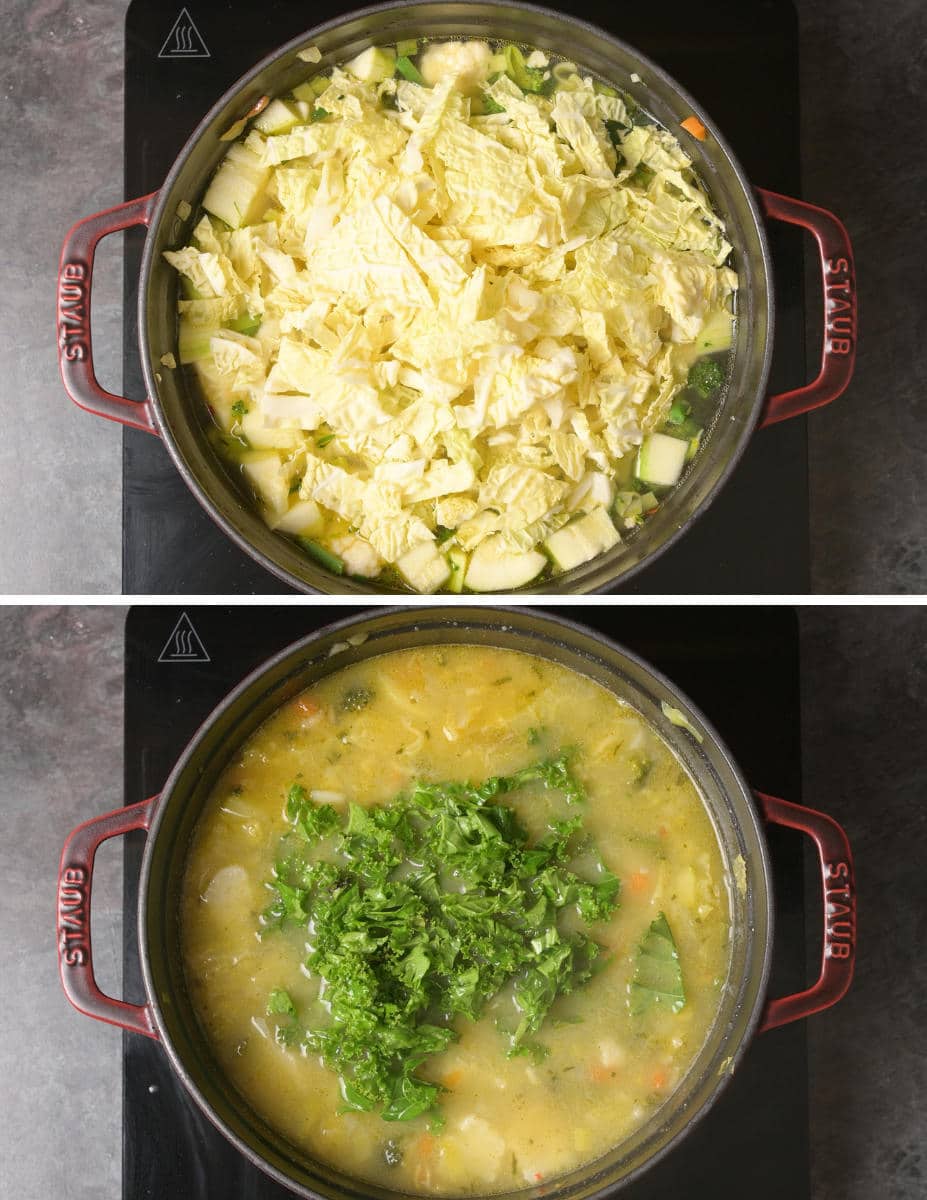 Bring to a boil, then lower the heat to medium-low and simmer for 15 minutes or until the vegetables are tender.
Take 2-3 ladles of soup and transfer to a blender. Blitz until smooth, then return the liquid to the pot and stir to combine.
Stir in the kale and continue to simmer for 2-3 minutes until wilted.
Adjust the seasoning to taste and serve.
Leftovers and storage
Recipe notes and tips
If you liked this low carb vegetable soup, you might also like some of my other easy vegan soup recipes:
Don't miss out on any new recipes! Follow Vegan Cocotte on Instagram, Facebook and Pinterest.