Coconut milk pasta sauce is a super easy vegan pasta recipe that's ready in just 15 minutes. It's creamy, flavourful, and just the perfect sauce for a date night or simply those days when you want a quick dinner treat.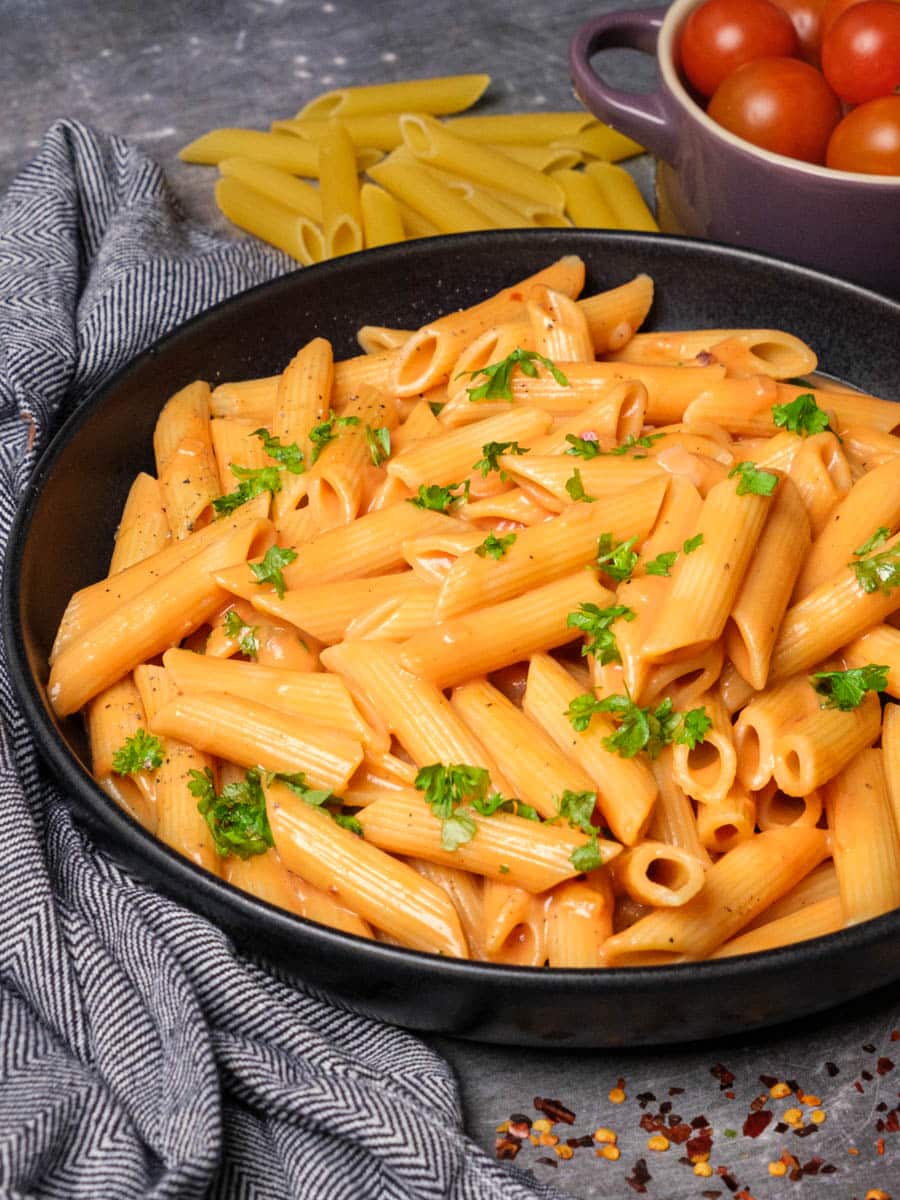 This coconut milk pasta sauce is proof that you don't need any dairy to enjoy a super creamy, rich bowl of pasta. You can whip up this coconut milk tomato pasta sauce in the time it takes to boil your favourite pasta.
Even though this is such a simple recipe that only requires a handful of ingredients, the sauce is super flavourful. This coconut pasta sauce is creamy, garlicky and just a bit spicy to make it interesting.
It's just the perfect recipe to have in your collection for those days when you want a speedy meal that's also delicious.
Why you'll love this coconut milk pasta sauce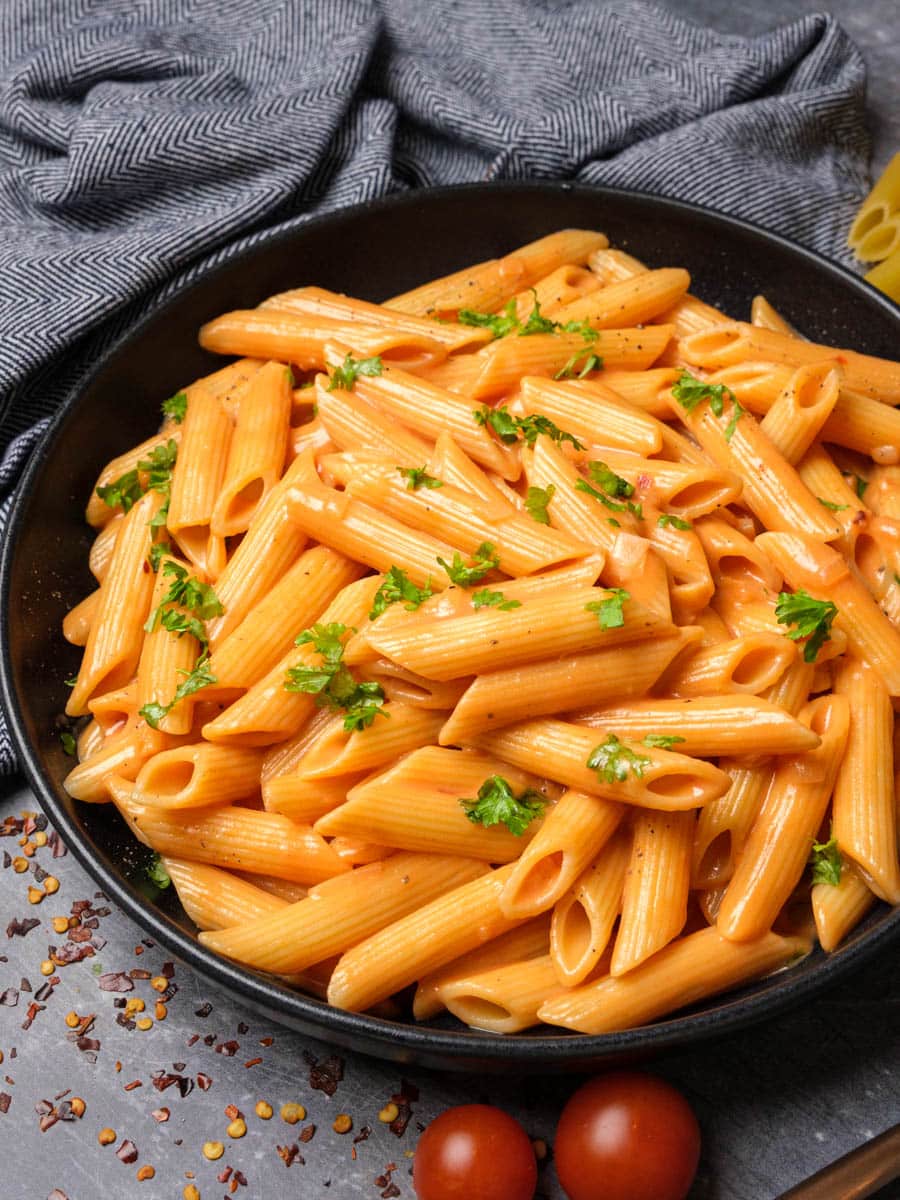 Ingredients and substitutions
Pasta — I like to make this coconut milk pasta sauce recipe with penne, but just about any other pasta shape would work here. Short or long, the choice is yours.
Olive oil — Sautéing the shallots in a bit of olive oil infuses them with loads of flavour. You can also use coconut oil, which goes great with the coconut milk you'll be adding later.
Shallots — Shallots have a milder flavour than regular yellow or red onion, which makes them perfect for this delicate pink pasta sauce.
Garlic — Add as much garlic as you like — I find two large cloves to be enough, but feel free to add more.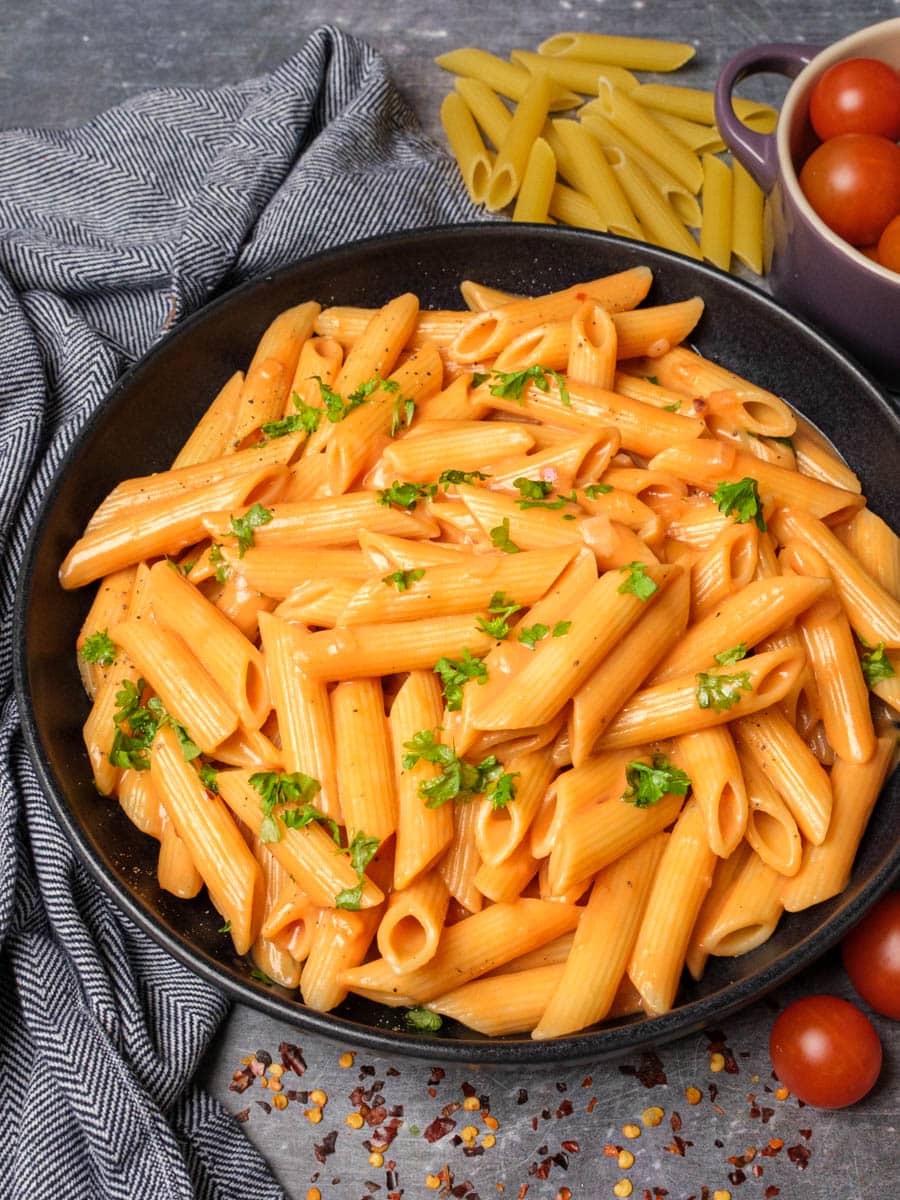 Red chilli flakes — Just a quarter of a teaspoon of red chilli flakes will add a bit of a kick to this pasta sauce. If you don't want it that way, skip it.
Passata — Known as tomato puree in the U.S., passata is the type of pureed and strained tomatoes that's sold in bottles. It's not the same thing as crushed tomatoes — it's completely smooth and has a uniform texture.
Coconut milk — Full-fat coconut milk will make the sauce super creamy. Don't use low-fat coconut milk because it will not thicken as it should. You can use coconut cream instead of coconut milk for an even creamier sauce.
Fresh basil — A handful of shredded fresh basil adds extra flavour and brightness to the pasta sauce. You can sprinkle some extra basil on individual bowls when serving.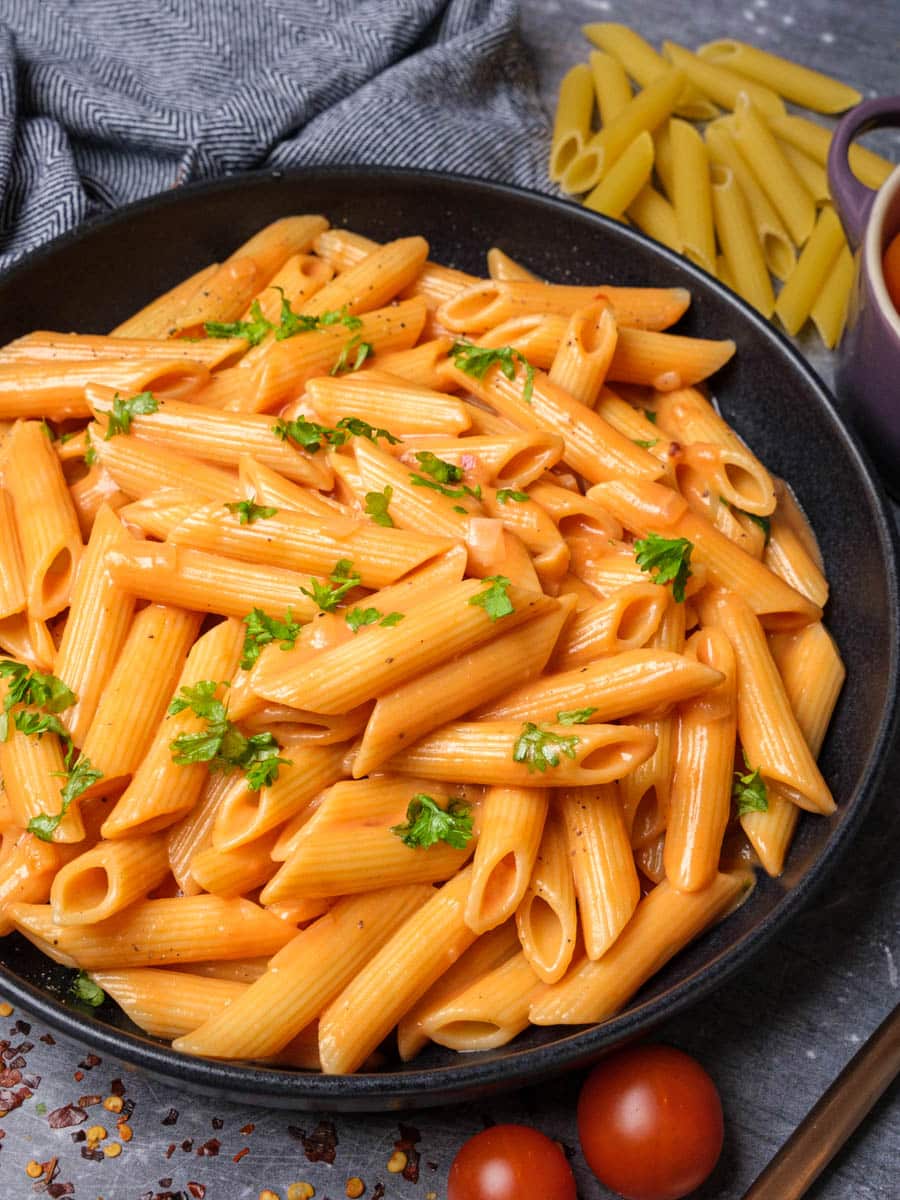 How to make pasta sauce with coconut milk
Bring a large pot of water to a boil, salt it generously, and cook the pasta al dente according to the instructions on the package. Reserve a cup of pasta water before draining.
Meanwhile, heat the olive oil in a large, deep pan and cook the shallot over medium heat for 2-3 minutes until it becomes slightly brown at the edges.
Stir in the garlic and red chilli flakes and continue to cook for another minute.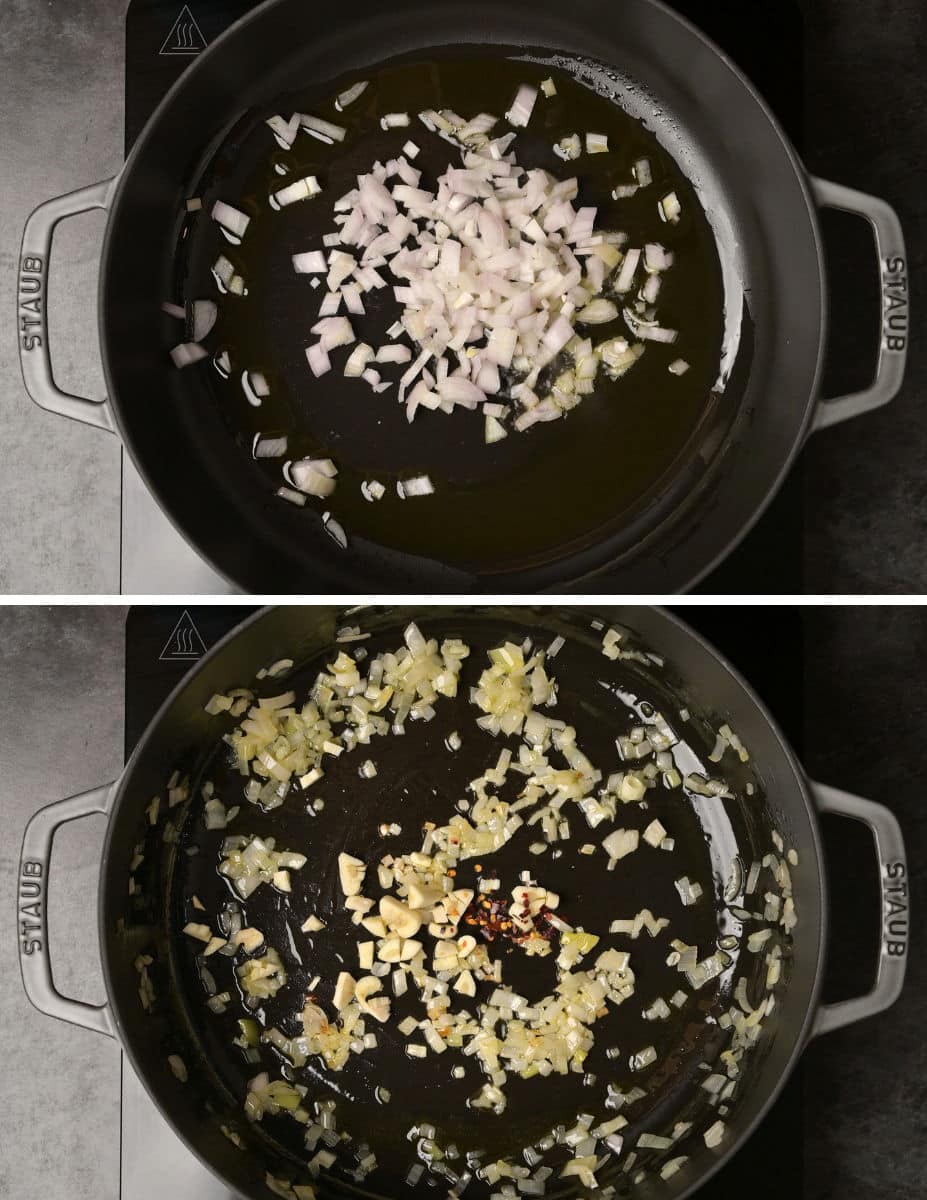 Next, add the passata and coconut milk and stir to combine. Simmer for 5-6 minutes, stirring occasionally, until the sauce thickens.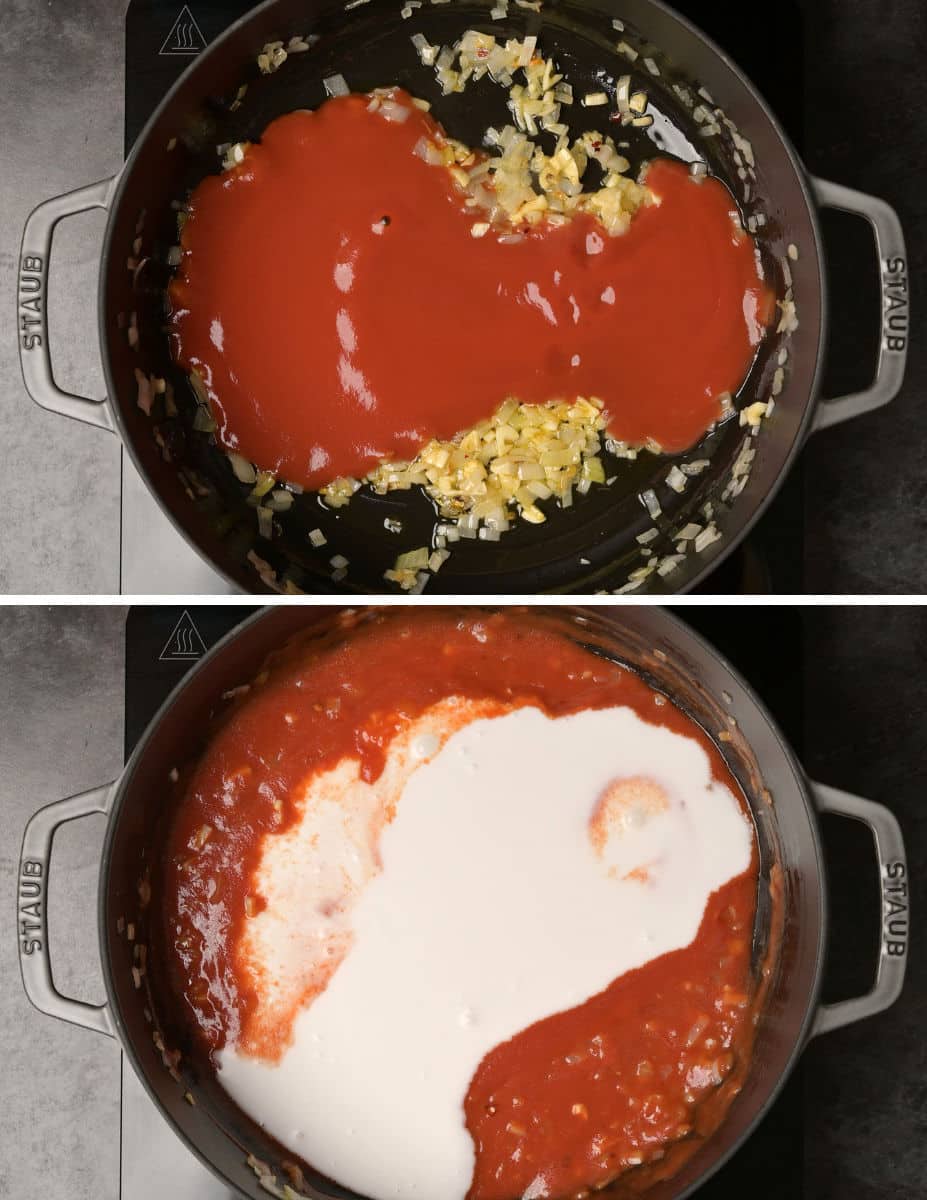 Transfer the cooked pasta to the pan and toss well until covered in sauce. Add a dash of pasta water if the sauce looks too thick.
Stir in the fresh basil, season to taste, and serve immediately.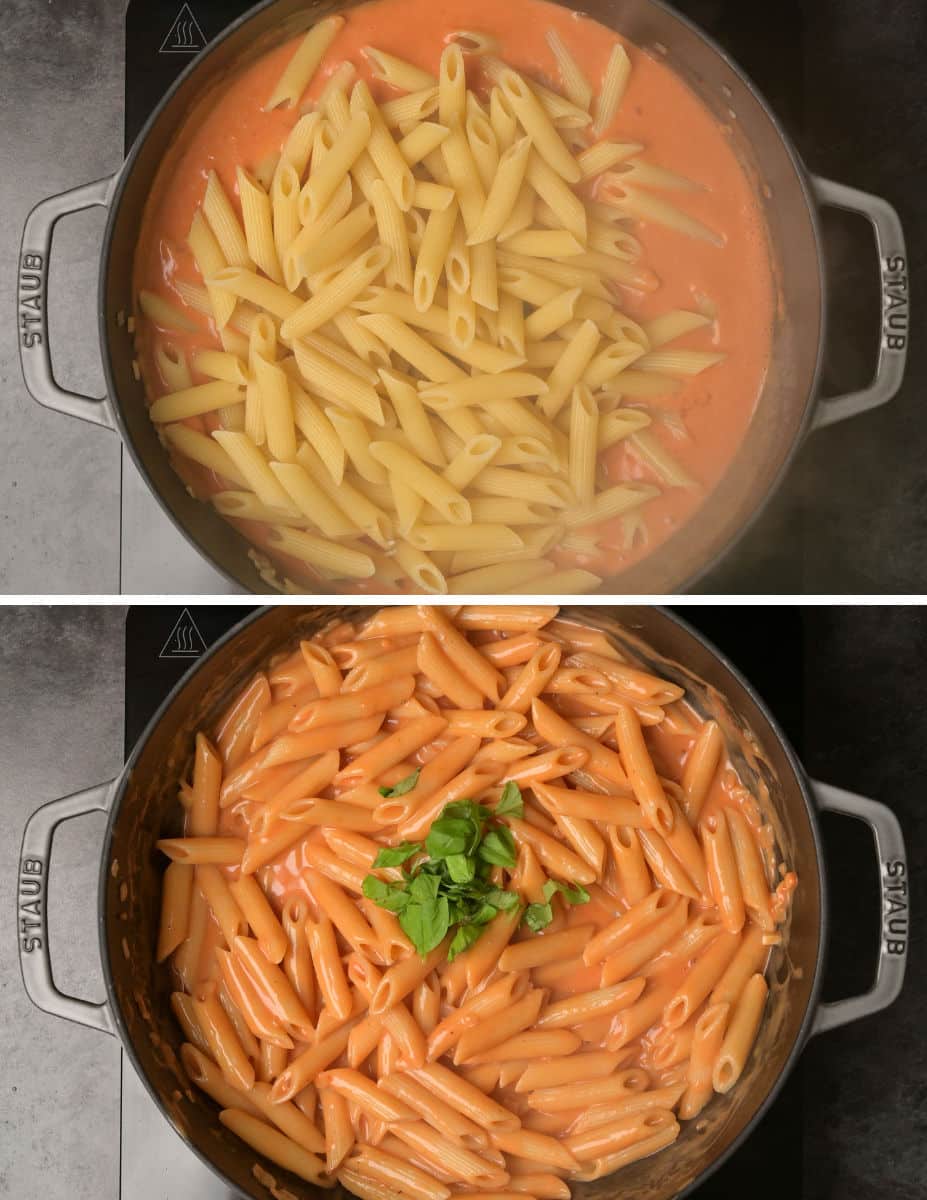 Leftovers and storage
Recipe notes and tips
If you liked this coconut milk pasta sauce, you might also like some of my other easy vegan pasta recipes:
Don't miss out on any new recipes! Follow Vegan Cocotte on Instagram, Facebook and Pinterest.